Priyanka Chopra
Priyanka Chopra enjoying quality time with Malti Marie, check out new photos of little one
Priyanka Chopra has made the decision to put family time with her daughter Malti and husband Nick Jonas ahead of her professional obligations.
Finally taking a breather from her hectic schedule is Riyanka Chopra. The actress, who most recently starred in Citadel, made the decision to spend some quality time with her family by the ocean. She currently appears to be vacationing briefly with her spouse Nick Jonas and kid Malti Marie Jonas. Priyanka uploaded a gorgeous photo of Malti Marie to her official Instagram Stories account along with the description "Angel (red heart emoji)". Little Malti Marie looked really precious in the photo wearing a blue and red flowery monokini. Even her sun hat and sunglasses matched. The toddler was having a great time on her excursion. Here, have a look: Husband Nick Jonas shared a picture of himself and captioned it, "I got vacation eyes."
ALSO READ: 'Vijay Sethupathi Fan Club' distributes tomatoes to all homemakers in Alandur, Tamil Nadu
A few weeks ago, Priyanka Chopra shared a picture of her family enjoying a Sunday lunch as a family. The amazing photograph showed the parents having fun with their child.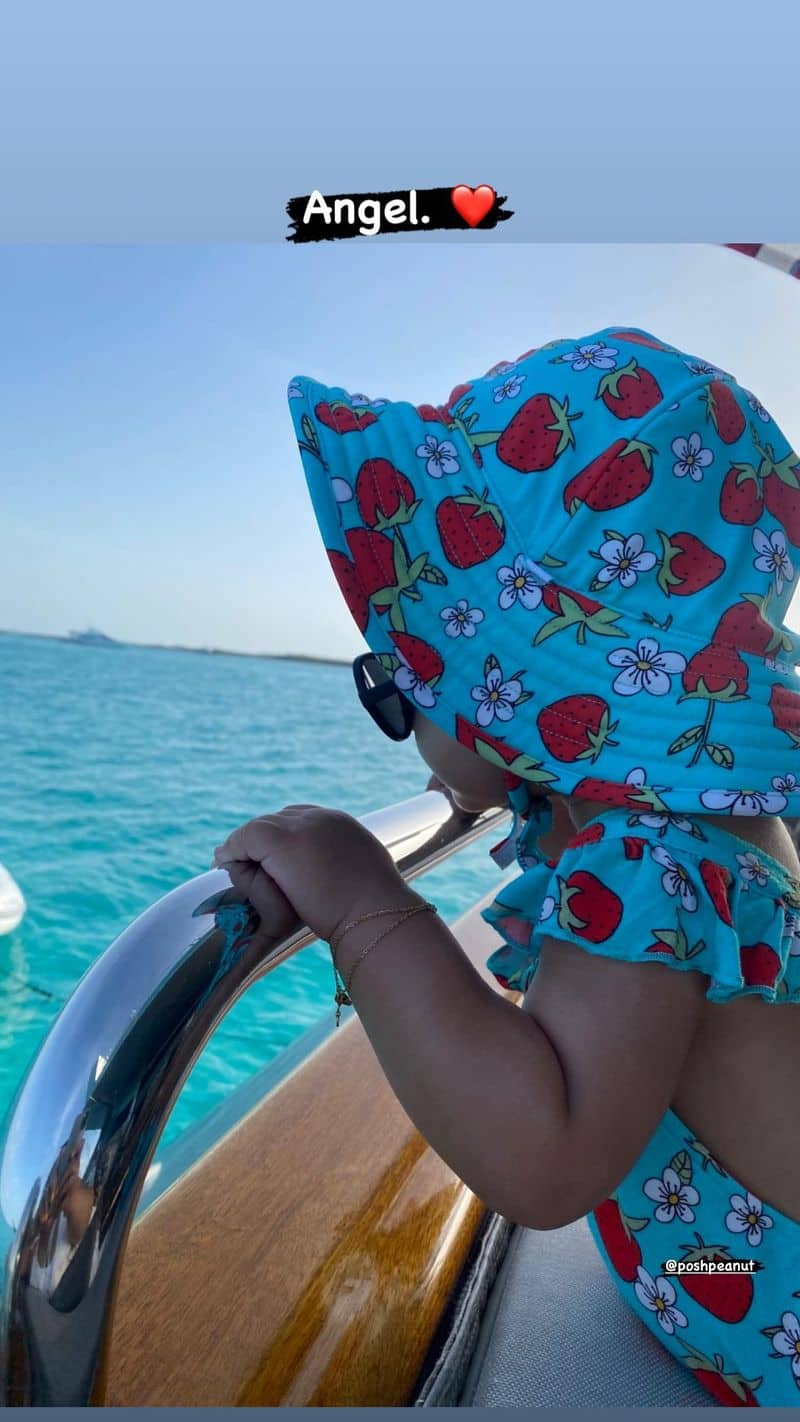 Malti Marie Jonas was born to Priyanka Chopra and Nick Jonas in January 2022. Malti and Priyanka made their first appearance in the public together in Los Angeles in January of this year while attending the Jonas Brothers' Hollywood Walk of Fame ceremony. The one-year-old sat on Priyanka's lap while her father and uncles Kevin and Joe Jonas received their honours. Heads of State, Priyanka Chopra's upcoming project, is now in production. Ilya Naishuller is the director of this comedy movie. The main actors are Priyanka Chopra, Idris Elba, and John Cena. The actor in Priyanka's Bollywood movie Jee Le Zaraa reportedly withdrew owing to a scheduling difficulty. She was scheduled to appear with Alia Bhatt and Katrina Kaif. Priyanka Chopra and the makers of the film have officially confirmed the reports, so far.