Letterkenny
Ferda! Andrew Herr Discusses How 'Letterkenny' Is Going Back to Its Roots in Season 10
While many exceptional comedies tend to fly under the radar, we can safely say that Letterkenny is still going strong. With Season 10 upon is, the show is on its way to rival other long-running comedies like It's Always Sunny in Philadelphia and Seinfeld. But Letterkenny does something different — as Andrew Herr, who plays Jonesy, likes to say, it's like "hillbilly Shakespeare."
Distractify spoke exclusively with Andrew about his experience on Hulu's Letterkenny — and we learned a bit about Jonesy's Season 10 journey as well as how much ass-kicking to expect in the new season.
Plus, although Andrew seems much more well-read than Jonesy, he does have some definite similarities to the goofy Letterkenny hockey boy.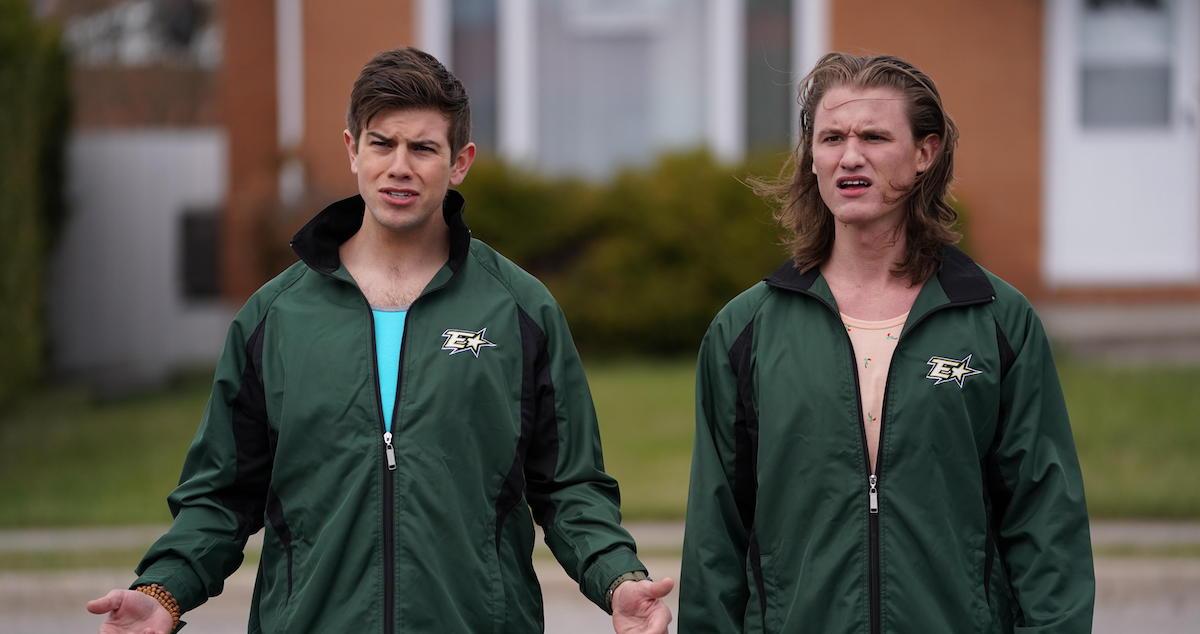 Andrew Herr says Jonesy and Reilly will go on an exciting journey in Season 10.
While fans know that Letterkenny focuses more on absurd situations and clever wordplay jokes than its actual plot, Season 10 takes Jonesy and Reilly's "stupidity for seeking attention to new heights."
"We're seeking some kind of fame," Andrew reveals to us. "And the way in which we do it is very Reilly and Jonesy — not well thought out. But we think we're so cool doing it."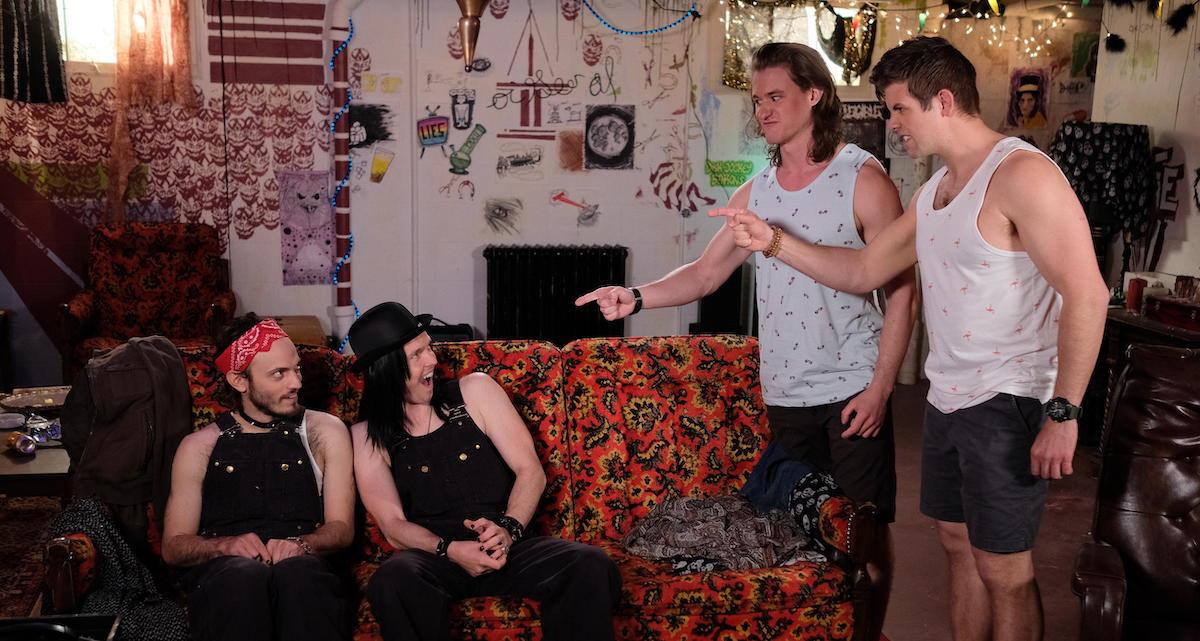 In Season 10, Jonesy and Reilly (Dylan Playfair) join a platform called VidVok in hopes of seeking viral fame, and no, it's not an accident that VidVok sounds eerily similar to the real-life social media platform TikTok. The storyline is Letterkenny's response to the constant pop culture buzz surrounding the viral streaming platform.
"Let's just say Reilly and Jonesy are pieces of meat," Andrew jokes. "We're not trying to get famous for our intellect. We are definitely using our bodies to become famous on VidVok."
Is this a greater commentary on what TikTok really is? Maybe it is for series creator Jared Keeso, but definitely not for Jonesy and Reilly.
For our favorite hockey boys, their search for fame is all about attracting the ladies. "We're always looking for new avenues to find girls at the end of the day," Andrew explains of his and Reilly's motives. "We're really about gymming, hockey, but it's all in service of trying to find new girls that we can establish relationships with. Our VidVok careers are really centered around that."
Andrew Herr talks 'Letterkenny' Season 10 spoilers!
Forecheck, backcheck, paycheck! Season 10 is going to pay off, according to Andrew, with "more laughs and more situations that are ultra ridiculous." Letterkenny is going back to its roots and bringing back some of its classic jokes. "There's fighting, there's a lot of returning characters like the Mennonites," he tells us. "There's just a lot of ridiculous fun situations that I think people will enjoy over the holidays."
"Season 10 is true to its ass-kicking ways," Andrew reveals. "So there's actually an episode where Reilly and Jonesy do get into a brawl. I'm not gonna say with what they get in a brawl with … I didn't hurt myself but Dylan and I definitely skinned our knuckles on a couple takes."
After some truly crazy brawls and ass-kicking, it's pretty impressive no one on the show has been accidentally injured during a take. Andrew commends the show's stunt coordinator Dan Skene for creating a "safe and fun" environment to work.
When he's not Jonesy, Andrew is a hockey-playing horror writer.
While we can't imagine Jonesy ever becoming a writer, Andrew enjoys writing and watching horror movies and thrillers. Though, he's still a hockey player at heart, which is how he got involved in Letterkenny in the first place.
Andrew met Dylan Playfair, who plays Reilly, due to a fluke happenstance in college, and through Dylan, Andrew joined a real-life hockey beer league that also included Jared Keeso, Nate Dales, and a few other Letterkenny stars.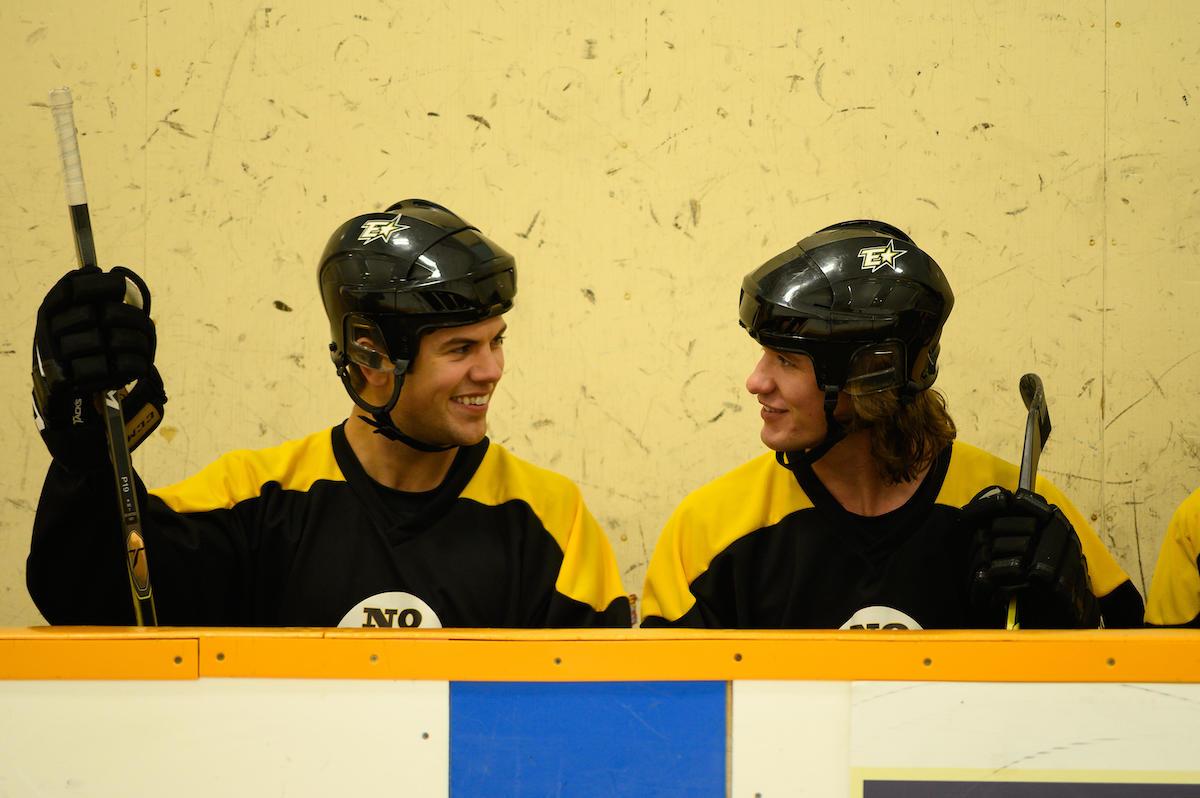 Andrew clearly loves hockey (maybe not as much as Jonesy) but ultimately chose to be an actor instead of a hockey player. "I got into high school theater, and the first time I stepped on stage and we did Never Swim Alone by Daniel MacIvor, I was hooked," he explains to us. "I actually missed hockey practice for music rehearsal and I got ribbed pretty good by my teammates at the time."
He knew his hockey career was coming to an end and luckily found love for acting. Yet somehow, it still came full circle: "I quit hockey to portray a hockey player," he says.