Uncategorized
An Inside Look At Kylie Jenner's Wild And Luxurious Spending Sprees
After being named one of the planets youngest billionaires in 2019, it seems like Kylie Jenner has been living it up to the max.
Anyone familiar with Kylie Jenner and the Kardashian/Jenner empire will already know that Kylie Jenner has made a huge amount of cash over the years, making many envious in the process, but many will not be aware at just how lavish and wild Kylie Jenner's spending has been recently.
After being named one of the planet's youngest billionaires in 2019, it seems like Kylie Jenner has been living it up to the max, going on lavish spending sprees that are beyond most people's wildest fantasies. Kylie is no stranger to controversy, but her latest salary scandal looks set to shake the foundations of Kylie Jenner's empire.
The Recent Scandal Surrounding Forbes And Kylie Jenner
In March 2019 Forbes magazine dubbed Kylie Jenner the world's youngest self-made billionaire when she was just 21 years old. This created a media frenzy on social media with many both congratulating the youngest Jenner sister and criticizing her for the claim that she is self-made.
At the time Forbes estimated that her company Kylie Cosmetics was worth a whopping $900 million and when combined with her personal earnings on top of that it amounted to over $1 billion, making her one of the youngest billionaires on the planet.
However, recent details have come to light that has got Kylie Jenner into a lot of hot water with Forbes. The young Keeping Up with the Kardashians star was recently accused of not actually being a billionaire and that she "likely faked tax returns".
According to Forbes:
"A more realistic accounting of her personal fortune puts it at just under $900 million, despite the headlines surrounding the Coty deal that seemed to confirm her billionaire status."
Kylie took to social media to blast the accusations, saying they were "inaccurate statements and unproven assumptions".
However, it is still a vast fortune that many people would dream to call their own, but it has caused a blow to Kylie Jenner's image and the claim that she is the youngest self-made billionaire in the world.
According to recent reports, one of the big reasons why Kylie Jenner's net worth is not as high as once reported is because she spends a lot of her money at a fast rate, choosing to splash out on lavish items rather than saving and investing it.
And it seems like this accusation holds a lot of weight going off Kylie Jenner's past and most recent spending sprees.
A Glimpse At Kylie Jenner's Wild And Lavish Spending Sprees
Kylie Jenner's lavish spending sprees over the past year are said to have reached hundreds of millions of dollars, which is a colossal amount of money to spend in one year, even if you are a megastar celebrity.
According to one source, "she spent an estimated $50 million to $70 million on a Global Express Jet that she had fitted out in the theme of daughter Stormi's birthday this past February."
That is a spectacular amount of money to spend on a private jet, and it seems that Kylie's frivolous spending habits have not gone unnoticed by other members of the Kardashian/Jenner clan. According to the same source:
"Kylie's sisters are concerned about her spending. Yes, she's got a lot of money – but she doesn't seem to realize how easy it is to blow through all of it. She's likely spent over $130 million in the past year."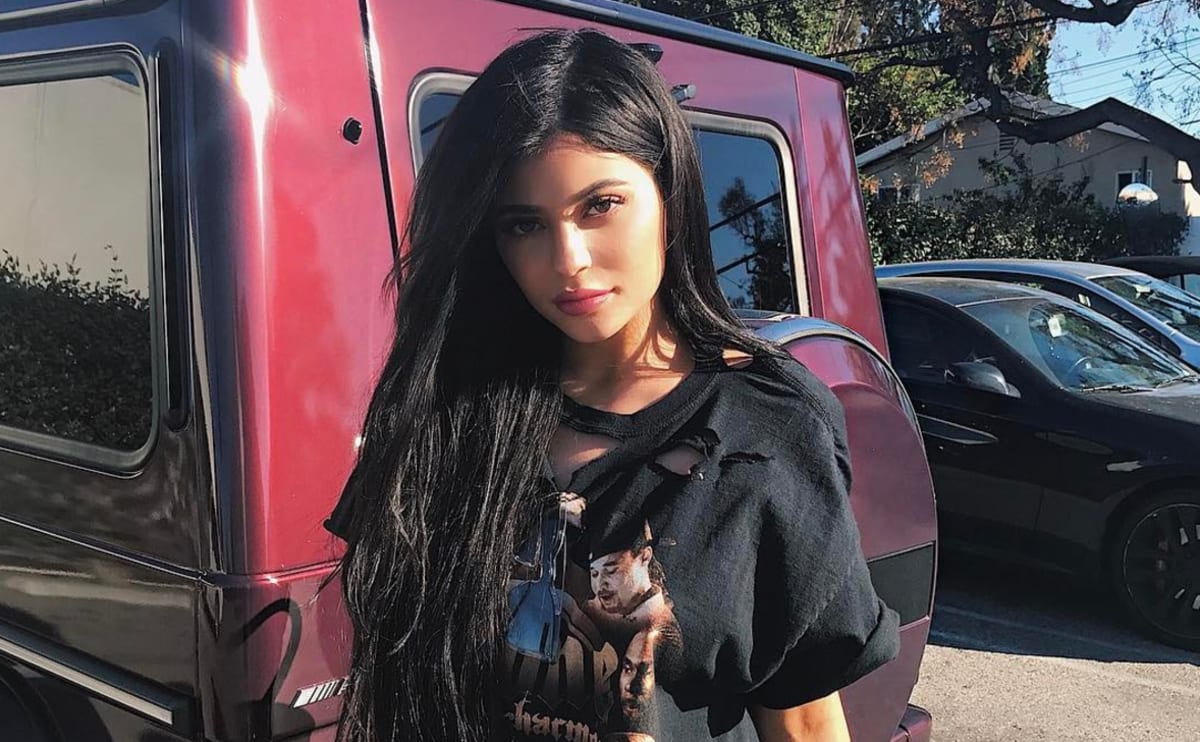 Yes, that's right. $130 million in just one year. A hefty figure by anyone's standards and it's not just a private jet Kylie Jenner has splashed out on, her dream shopping list also included a $36.5 million estate in Beverley Hills and a $15 million empty plot of land near her current abode.
However, that isn't the only property Kylie Jenner purchased recently, she also purchased a $3.25 million home in Palm Springs close to her mother Kris Jenner's home.
Kylie Jenner's spending habits also appear to have caused a rift between her and Kris lately as Kris stands to lose out from Kylie's reckless spending, as she receives 10 percent of Kylie's deals.
According to Kris Jenner, she is now in panic mode as Kylie is no longer listening to her advice and is trying to go her own way, which could potentially put not only their relationship but Keeping Up With The Kardashians in jeopardy.
A source stated: "Kylie won't answer the phone to Kris and is at a loss over who to trust."
Showing that Kylie's lavish spending sprees seemed to have caused a massive rift between her and her mother Kris Jenner, and it shows no signs of being repaired anytime soon.