Uncategorized
Anthony Hopkins: 'I love life because what more is there?'
As the famous British actor and Hollywood legend turns 80, we look back at the most important characters of his career. From the cult cannibal to a mythical god, Sir Anthony Hopkins has done it all.
TOP 10 FILMS OF SIR ANTHONY HOPKINS
Silence of the Lambs (1991)
The portrayal of the psychiatrist, serial killer and cannibal Hannibal Lecter will always be Hopkins' defining role. He got an Oscar for only 15 minutes of screen time. Although he reprised the figure in two sequels — 2001's "Hannibal" and 2002's "Red Dragon" — they never approached the cult status of the original.
The Lion in Winter (1968)
Hopkins' talent shone through in his debut role of Prince Richard in Anthony Harvey's period drama set in the 12th century. While King Henry II (portrayed by Peter O'Toole) plans to announce his successor to the throne, Henry's wife and other schemers gather for the Christmas holiday trying to persuade the indecisive king to choose their option.
Magic (1978)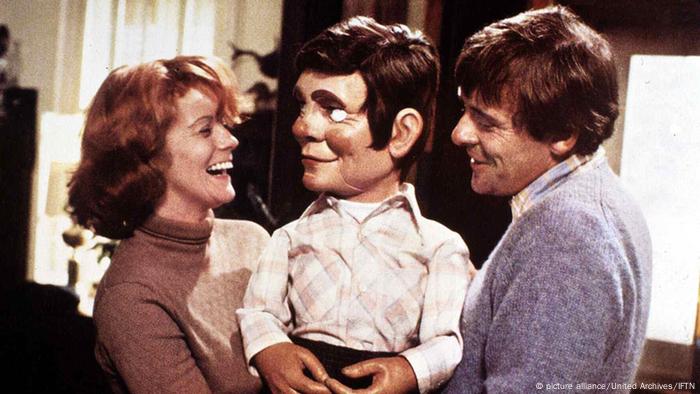 Hopkins' filmography has always been eclectic, and this Richard Attenborough thriller is one of the weirdest entries. As Corky, a failed and unstable magician, he adopts a new ventriloquist act but then runs away from a TV opportunity. He meets his high school love in his hometown, but Corky's dummy seems to have developed its own personality and doesn't approve the relationship…
The Elephant Man (1980)
The story of compassion and dignity sees Dr. Frederic Treves (Anthony Hopkins) discover Joseph Merrick (John Hurt) who was born with a congenital disorder. Earning a living as the "Elephant Man," Treves finds out there is an honest soul behind Merrick's rough appearance. Although the Oscars focused on Hart's rendition of the main character, it is Hopkins who lends the movie its moral weight.
Howards End (1992)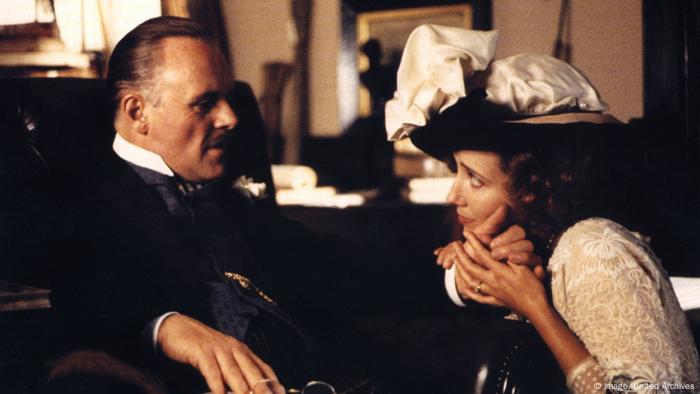 After "Silence of the Lambs," Hopkins went on to play another villain, this time in an adaptation of E. M. Forster's novel. As Henry, a hard-headed businessman, Hopkins "represents the dark side of early 20th century British capitalist reform," one critic wrote. Hopkins infuses the character with ambiguity, making it hard for the audience to recognize his evil intentions.
Bram Stroker's Dracula (1992)
While the silver screen loves the classic story of Dracula, it has not always been kind to the powerful legend. But the 1992 film that stars Hopkins as the blood-thirsty vampire and Gary Oldman as his arch-nemesis Van Helsing along with Keanu Reeves and Winona Ryder is an entertaining exception and a great complement to brilliant black-and-white Dracula releases.
Shadowlands (1993)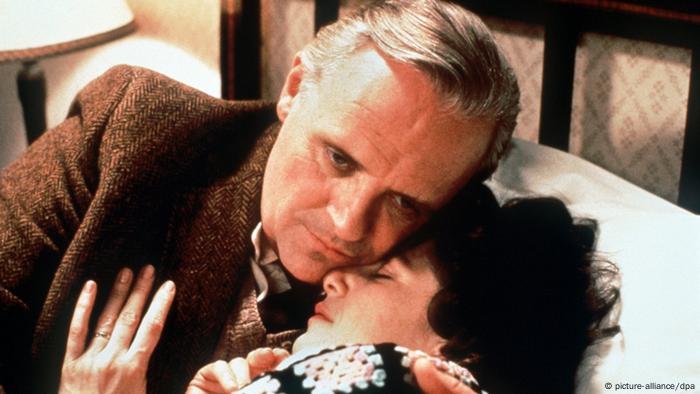 A deep sense of melancholy and tragedy is what sets Hopkins apart from many of his colleagues. In "Shadowlands," he plays C.S. Lewis, the renowned author of the series "The Chronicles of Narnia." Despite his imaginative oeuvre, the main character seems entirely uninterested in love. This changes when he meets the American poet Joy Gresham, but a fatal diagnosis turns the romance bittersweet.
The Remains of the Day (1993)
The adaptation of the Kazuo Ishiguro's novel proves that while Hopkins can bring characters in blockbuster movies to life, he is just as successful in titles meant for art cinemas. In this piece, Hopkins plays James Stevens, a 1930s English butler to Lord Darlington, who sympathizes with the Nazis. In the moments leading to World War II, Stevens begins to regret his loyalty to his former master.
The Mask of Zorro (1998)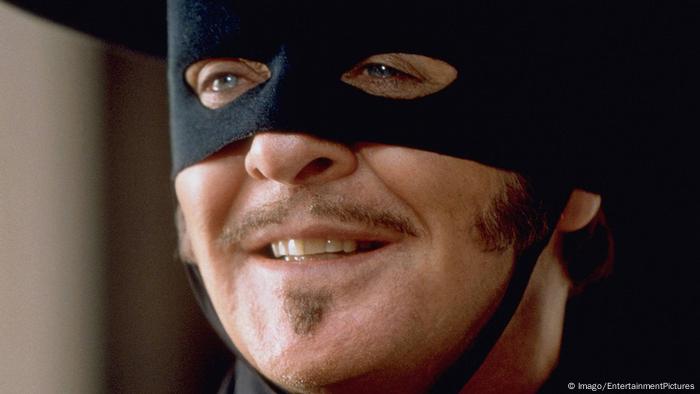 "There are no clever ground-breaking effects, just lashings of good clean fun with desperately devilish baddies, and good guys so fantastic, so clever and witty, that they make you want to weep with pleasure," wrote BBC about the 1998 movie, in which Hopkins finally gave the Californio pulp character Zorro a good name after previous failed attempts by numerous actors and directors.
The World's Fastest Indian (2005)
Perhaps one of the most entertaining and unusual biopics ever made, the film narrates the real-life adventures of New Zealand motorcycle tinkerer Burt Munro, who topped 200 miles per hour on his souped-up Indian Scout, the record that hasn't been broken to this day. Although the film was not a great success, Hopkins called his portrayal of Munro his favorite performance.
Shakespeare and sci-fi western
"I have no interest in Shakespeare and all that British nonsense. I just wanted to get famous and all the rest is hogwash," goes the famous Hopkins' quote. Nonetheless, the actor will portray King Lear in an upcoming adaptation of the eponymous play. He will also repeat his role of Dr. Robert Ford in the critically-acclaimed sci-fi western series "Westworld." Both premiere in spring 2018.
"Every time I try to retire, or even think of retiring from acting, my agent comes up with a script," says Sir Anthony Hopkins, whose filmography contains 132 roles, three directing and producing credits and even numerous entries in the categories of soundtrack composition and performance.
It's an impressive figure — and it keeps growing. Now 80, he stars in the second season of HBO's hit sci-fi show "Westworld," set to premiere in spring. As the mythical god Odin, he stole the scene in "Thor: Ragnarok," which hit cinemas in October.
Born into a working-class family in the industrial town of Port Talbot in Wales, Hopkins says he owes his discipline to his father, a baker. "Whenever I get a feeling that I may be special or different, I think of my father and I remember his hands – his hardened, broken hands," he said in a recent interview for The Telegraph.
An early movie fan, he started acting at age 17 and got his first Hollywood role in the 1968 historical drama "The Lion in Winter" alongside seasoned actors including Peter O'Toole and Katharine Hepburn. You can read more about its complex plot in the gallery above showcasing our picks for the top 10 movies of Anthony Hopkins' career — and what you can expect to see from him in 2018.