Uncategorized
The Kardashians Are Really Irritating Fans, Here's Why
Is there just one reason why people find them annoying?
Ever since Kim Kardashian became famous pretty much overnight in 2007, her entire family has been a mainstay of the modern media landscape. On the bright side, it is abundantly clear that there are millions of massive Kardashian/Jenner fans who are overjoyed that they have gotten to watch the family's antics on television for many years now.
Even though there are so many people who seemingly can't get enough of the Kardashians and Jenners, that doesn't mean that any of those people would claim they are perfect. In fact, as it turns out, the biggest fans of the Kardashians and Jenners are the ones who have the most complaints about them as well.
Of course, it makes perfect sense that the biggest Kardashian and Jenner fans are the ones who have the most complaints about the family. After all, it is a lot harder to be bothered by Kris, Khloe, Kendall, Kourtney, Caitlyn, Kylie, and Kim if you don't watch their shows. However, that does beg an obvious question, what is it about the Kardashians and Jenners that is irritating their biggest fans?
Controversial Clan
Ever since they found themselves in the spotlight, the Kardashian/Jenner family have inspired one controversy after another. In total fairness to the popular family, a lot of those controversies were pretty ridiculous. For example, most of the controversies that revolve around superficial aspects of the Kardashians and Jenners are pretty brutal since they shouldn't be judged for their looks. However, all of the complaints about cultural appropriation are perfectly valid.
When it comes to the valid complaints about the Kardashians and Jenners, there are a lot of examples including Kendall's Pepsi ad and Kim's "blackface" incident. It also has to be noted that a lot of people take serious issues with Caitlyn and Kanye's political beliefs. However, this article isn't about serious issues like those. After all, it would be insensitive to refer to things that actually matter like all of those as just irritating.
So Many Frustrations
For the biggest fans of the Kardashian and Jenner family, there are a lot of different places for them to discuss them online. For example, any time the Kardashians and Jenners are in the news or one of their shows is airing, they almost instantly begin to trend on Twitter. However, Twitter tends to be the best place to discuss or rant about the Kardashian/Jenner news of the moment. For example, when the Kardashians and Jenners are fighting in public, Twitter is a wonderful place to go to address the drama.
For Kardashian and Jenner fans who want to address longer-term things about the family, Reddit is a lot better option. With that in mind, it makes sense that a fan of the family went on the r/KUWTK subreddit to ask a very specific question. "What is the most minor thing about the Kardashians that annoys you when it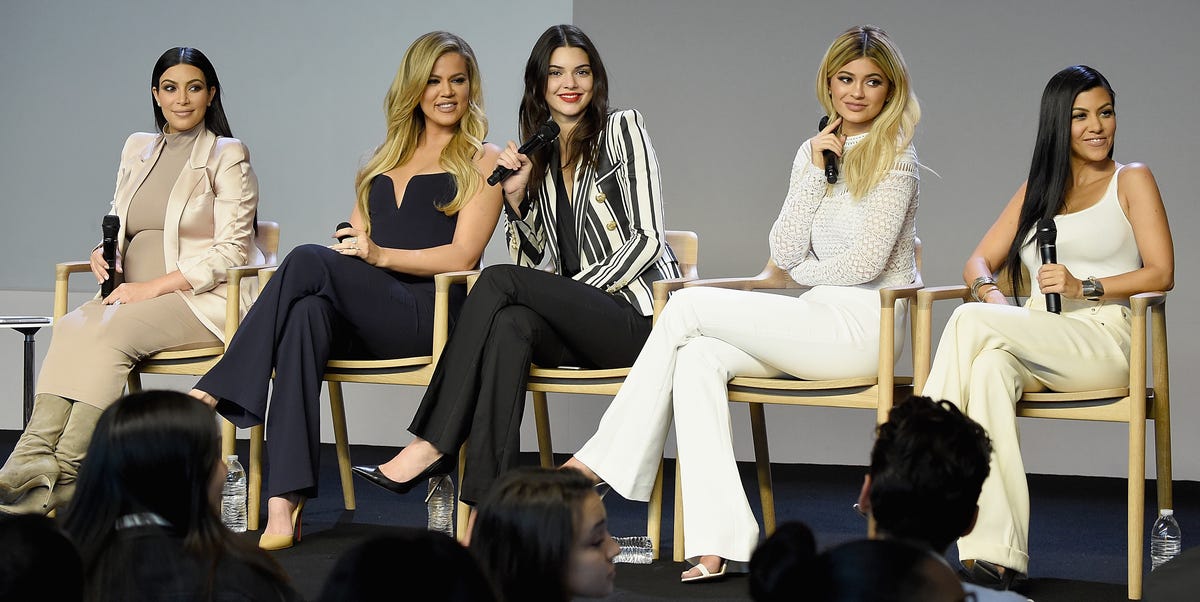 shouldn't because its silly and harmless. Like i'm talking really minor, not appropriation, tone-deafness, anti-vaxxer."
Unsurprisingly, the aforementioned Reddit thread had loads of replies. However, considering that certain replies got loads of upvotes, it is pretty clear that they are the things that bother the Kardashian and Jenner fans the most. For example, the reply with the most votes by a huge margin was "The way they get mad about someone having similar furniture and clothes as them". In response, Reddit users cited examples of that like when Kim was mad Kourtney copied her Christmas lights and Khloe resenting Kriss putting pictures of Marilyn Monroe up in her home. Considering that the Kardashians and Jenners have delighted in dressing up as one another in the past, it is puzzling that they get so mad when they dress or decorate alike.
According to the fans who replied to the aforementioned Reddit thread, there are a lot of other minor things about the Kardashians and Jenners that are bothersome. For example, the reply with the second most upvotes was about the sisters having "beef lips" because they've injected too much filler. The next most upvoted complaint was about Kendall laughing during serious conversations being irritating since it makes it seem like those discussions are "clearly scripted".
Another complaint about the Kardashians/Jenners is that they wish people happy birthday on social media alongside photos of themselves instead of images that include the person they are celebrating. Also, fans of the family are bothered by Khloe's KLOCD, Kim's poor grammar, Khloe stroking her hair, overusing filters on social media, and the length of their nails. Amazingly enough, that is just a small sampling of the complaints people wrote about in the aforementioned Reddit thread.