Priyanka Chopra
Is Priyanka Chopra's Absence From 'Matrix 4' Promos An Example Of A Big Hollywood Problem?
Is Nick Jonas' wife purposefully being left out of 'The Matrix Resurrections' trailers?
Going into the year 2020, there were a lot of movies that fans all over the world couldn't wait to see. All of 2020's biggest movies were delayed. Since theaters have reopened in 2021, it has become a year with lots of huge film releases. Even in a year with so many major movie releases, there is no doubt that The Matrix Resurrections remains one of the most talked-about films of the year.
Since Warner Bros. let the Matrix franchise lie dormant for almost two decades, fans have been dying to learn everything they can about The Matrix Resurrections before its release. For example, each time it was announced that another star had joined The Matrix Resurrections' cast, people became excited all over again. For that reason, a lot of people are very aware that Priyanka Chopra is set to play a notable role in The Matrix Resurrections. However, when the first trailer was released for The Matrix Resurrections, you could barely even tell that Chopra was involved in the project which, to some, is arguably an example of a big problem in Hollywood.
Priyanka Chopra's Worldwide Fame
Throughout Priyanka Chopra's career, she has proven to be a big star all over the world. Just like Gal Gadot who became famous after becoming Miss Universe, Chopra became well known once she earned the title Miss World in the year 2000. Following her first brush with fame, Chopra gave acting a try and became a massive deal in her home country of India due to starring in box office behemoths like Krrish and Don. After becoming one of the highest-paid actors in Bollywood, Chopra set her sights on Hollywood success. Before too long, Chopra landed the lead role in the ABC thriller series Quantico and she landed a notable role in the movie adaptation of Baywatch. In addition to all of that, Chopra has become a mainstay of the tabloids because a lot of people are fascinated by her private life.
After looking at all of the ways that Priyanka Chopra has succeeded in her life, one thing quickly becomes clear, people show up when she is involved in something. Whether that means paying their money to see Chopra's latest film, clicking an article that covers her life, or watching her TV show, all of those things result in money for the companies involved. Given that and the fact that the movie studios care about making money above all else, Chopra should be a major part of the promotion for any film or show she is a part of.
What Priyanka Chopra's Trailer Absence Says About Hollywood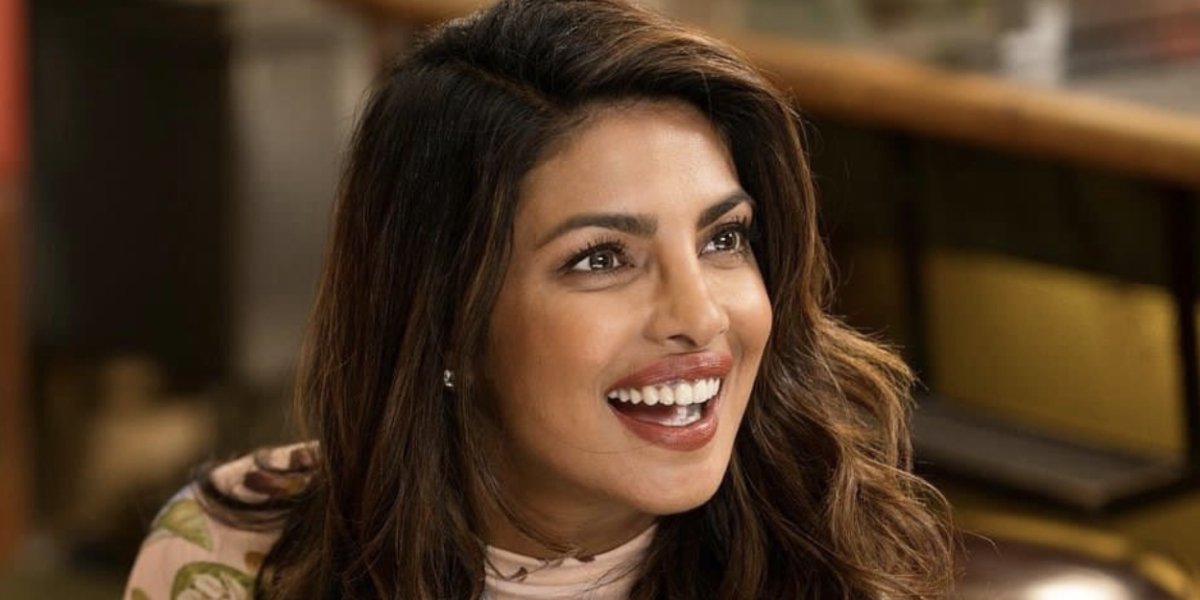 Once it was announced that The Matrix Resurrections was going to be produced, everyone wanted to see Keanu Reeves, Laurence Fishburne, and Carrie-Anne Moss reprise their legendary roles. Given that fact, it makes perfect sense that trailers for The Matrix Resurrections have largely focused on Reeves and Moss since Fishburne opted not to return for the film. Still, the movie's first trailer found ample time to feature lots of footage of Yahya Abdul-Mateen II's new version of Morpheus, Neil Patrick Harris, Jonathan Groff, and Jessica Henwick.
Even though Priyanka Chopra arguably is more famous worldwide than anyone else who stars in The Matrix Resurrections aside from Keanu Reeves, she is almost absent from the film's first trailer. Since Chopra is seen for barely a second in the trailer, none of her dialogue can be heard and all she can be seen doing is remaining still aside from smiling.
Given the fact that Priyanka Chopra is so famous all over the world, it would make a lot of business sense if her character was heavily featured in the first trailer for The Matrix Resurrections. On the other hand, it could be argued that the studio wanted to hold back footage of Chopra in the movie to tantalize fans. Except that argument would make more sense if Chopra wasn't included in the first trailer at all. On top of that, when Warner Bros. released a far less hyped The Matrix Resurrections teaser on Twitter almost three months after the first trailer, footage of Chopra's characters speaking was featured. It also is worth noting that Chopra is completely missing from The Matrix Resurrections' main poster.
Of course, it should go without saying that most studios want every star involved in their films to be heavily featured in their trailers. For example, even though Jeff Goldblum was barely in Jurassic World: Fallen Kingdom, he was all over the trailers for the film. With all of that in mind, it certainly seems like Warner Bros. should have heavily featured Priyanka Chopra in the first trailer for The Matrix Resurrections. In fact, it seems so strange that Chopra didn't play more of a role in the first trailer and the movie's poster that it likely is proof of the problem that Hollywood bigwigs don't give Indian actors the credit they deserve. After all, if the movie studios gave Indian actors more respect, they would transplant Bollywood's big stars to America to tap into that market more.
Who Priyanka Chopra Is Playing In 'Matrix 4' And Why That May Be The Reason For Her Absence
While it's easy to jump to assumptions about why Priyanka is not heavily featured in the promotional material, there's no evidence to suggest that it's a race-based issue. Even though there's still more information to be uncovered about why she's so scarcely present in the promotional material, it does seem that it actually has to do with who she's playing in the film.
The fourth Matrix is shrouded in mystery and this includes who Priyanka is playing. According to her character poster, she is playing the adult version of the program, Sati, who was in The Matrix Revolutions. This version of Sati may also end up being the new Oracle — someone of great mystery in the films. Because so little is known about who Priyanka is playing and what her precise function in the new movie is, it seems that the filmmakers are actually trying to keep it as a surprise until the film is released in December 2022. Time will tell.