Uncategorized
How Jeffree Star Made His Fortune & Built An Empire
Jeffree Star is more than just an internet star. Some smart investments and a great work ethic has helped him make a fortune.
You may not be entirely familiar with Jeffree Star as of yet, but he's one of the biggest names on YouTube and the beauty market. He owns a makeup line and is quite the internet celebrity dating back to the days of MySpace. Yet, his celebrity status mixed with some brilliant business decisions helped him build an absolute empire. But how did he do it?
To start off, he makes YouTube videos. This is one very profitable industry if you can rake in the views, of which he does. This talented individual goes as far as to simply be honest, which can get him even more fans and ultimately, money. According to Cosmopolitan, one video made him a pretty penny, specifically $24,294. While this amount of money may not be a direct flat fee, it does show how much money he can make off the number of views he gets. If he was to get just a couple million views per video, he can still live a very comfortable life without any other sources of revenue.
But his real money-maker is his makeup line which earns him $150 Million. Given, it does cost him a whopping $175 thousand to run per month, so, this means that he's got to really reinvest a lot of that cash, but he still earns a nice amount from it. Other than that, he also has to employ one-hundred people. This is even arguably one of his more profitable ventures since he earns around $5.2 Million per product launch.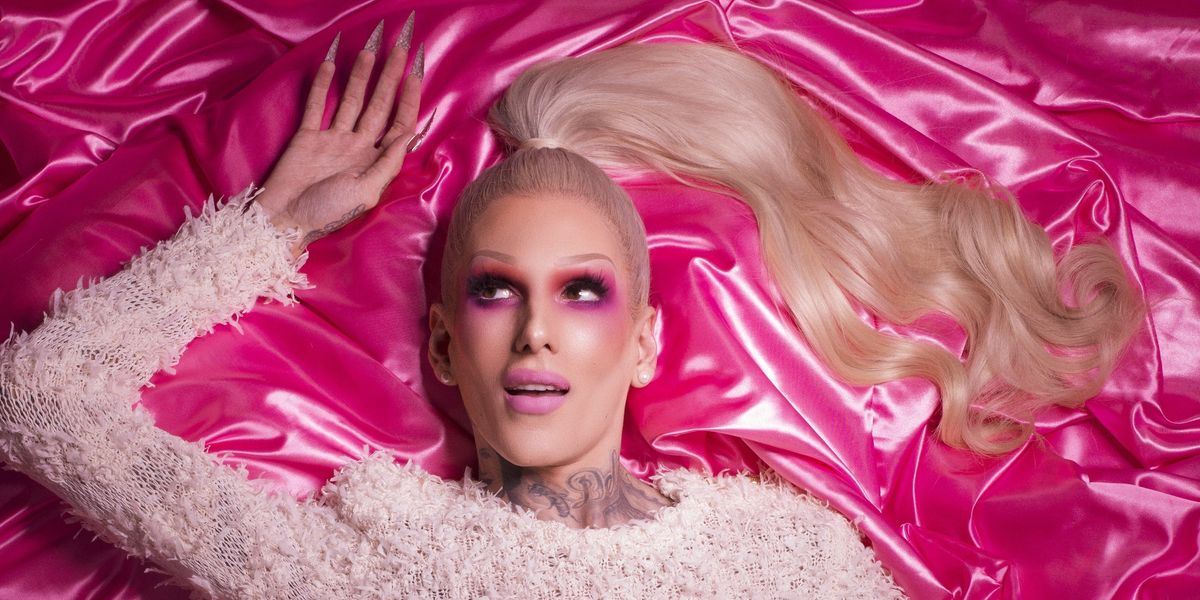 He started getting into makeup as a teenager, specifically at age thirteen. It's said he actually used to take his mother's eyeshadows. He would then attempt to copy the looks from fashion ads in magazines. Once he graduated high school, he decided to head to Los Angeles and he ended up working with celebrities and in music videos and even at weddings. This led to him getting ten years of experience in the industry. That's enough time to learn the ins and outs of the fashion world and effectively market his own products, which he now does.
He also teaches makeup classes pretty much all over the world, allowing him to spread his knowledge to people who might never have gotten his skill if it were not for the classes that he ran.
It's clear that an entrepreneur like himself would be more than willing to invest in something else, just to keep more money rolling in. This is precisely what Jeffree has done. He owns property all over the world, this is what's known as foreign investment and it's more common than people think. It also protects your money since it's kind of in another country, so, if the dollar falls, you don't need to worry as much. These investment properties are really lucrative in the long run because not everyone is willing to do it, so when these small businesses take off, the investor makes a fat stack of cash.
He also owns a marijuana line and an entire shipping and fulfillment center. This is one thing that has become a rather popular investment in recent times since there is much talk of legalization in North America.
In total, it's said that Jeffree owns around ten small businesses. This can be time-consuming, but he likely gets the job done because he can afford to hire managers for said operations. In a way, his business basically runs itself and needs little external influence, although, you should note that he probably does check up every now and then.
Someone like Jeffree clearly thinks differently than most of us. He likes to create things, whether it be makeup, videos, businesses, or outright money making opportunities. He wants to see money work for him instead of his work for the money, this makes him more willing to spend money to make it and have the faith in people to help him out in the industry, so that he may be successful.
In case you're wondering what his net worth is, it's somewhere around $50 million. It's said that he brings in a nice $150 million per year. This means that he's getting taxed a lot, especially on the many business and properties that he owns. So, he likely takes home a lot less than he makes in revenue and that's normal.