Prison Break
'Prison Break' Star Owes His Career to Mariah Carey
Wentworth Miller was quickly making a name for himself during his Prison Break days. The actor starred in one of the freshest shows on the Fox network during that time period. In addition to that, Miller's unique looks got him tagged as a sex symbol by his loyal fanbase which only helped his pedigree. But although Prison Break brought him the recognition he was looking for, Mariah Carey gave Miller his first real career boost.
Who is Wentworth Miller?
Like most actors, Wentworth Miller got into the art as a child. He acted until college, where he tucked his passion away to find a more realistic profession.
"At Princeton all my friends were heading to Wall Street or med school or law school; acting didn't seem like something to take seriously post-graduation," Miller said in Interview magazine.
But Miller discovered, other than acting, he was passionate about very little.
"I still loved film and TV, though, so I decided to make a career behind the camera," Miller revealed.Citi Cards, Stay aheadEarn 10X rewards* on online and shopping purchases with a Citi Rewards Card. *T&Cs apply.Ad By Citi Credit Cards See More
Miller would find himself gravitating back over to acting, where his passion began to pay off. Projects like The Human Stain and Prison Break helped Miller become a star. But Miller asserts that perhaps no one had more influence on his career than Mariah Carey.
Wentworth Miller owes his career to Mariah Carey
Wentworth Miller was in the Mariah Carey video for the songs It's Like That and We Belong Together. The Flash star played an old fling of Carey's who watched the singer about to get married to an older man. However, the video ends with Carey abandoning her fiance and running back to Miller's character. The actor later revealed how much being in those video helped his career.
"Mariah's an international icon," Miller said according to Contact Music. "The two days I spent working on her video did more for my career, gave me more exposure, than anything I'd done before Prison Break. I'm grateful for the opportunity."
Wentworth Miller is done playing straight characters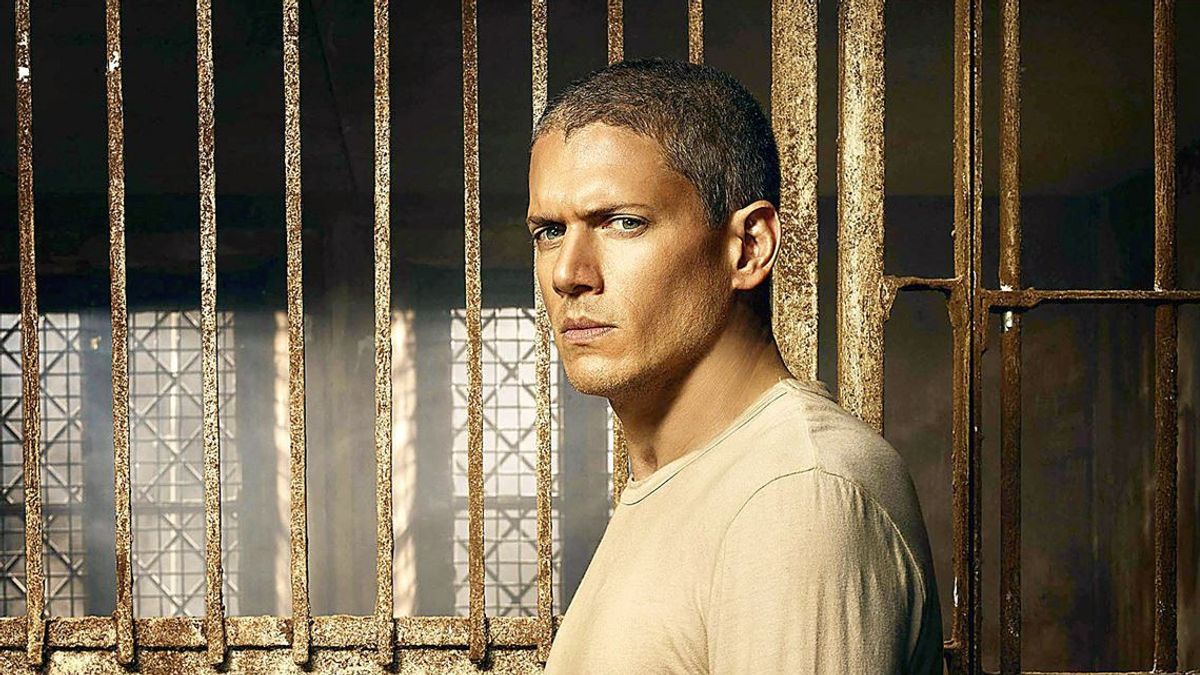 Wentworth Miller is no longer concerned with playing straight characters. He shared the news while he was explaining why he would no longer reprise his character from Prison Break.
"I'm out. Of PB. Officially," Miller said according to Insider. "Not bec of static on social media (although that has centered the issue). I just don't want to play straight characters. Their stories have been told (and told)."
According to The Hollywood Reporter, the actor publicly came out in 2013. He did so after rejecting an offer to be honored at the St. Petersburg Intentional festival held in Russia. Because of Russia's treatment of the LGBT community, Miller couldn't bring himself to attend the ceremony.
"As someone who has enjoyed visiting Russia in the past and can also claim a degree of Russian ancestry, it would make me happy to say yes. However, as a gay man, I must decline," Miller said.
He later went on to explain his reasoning.
"I am deeply troubled by the current attitude toward and treatment of gay men and women by the Russian government," he said. "The situation is in no way acceptable, and I cannot in good conscience participate in a celebratory occasion hosted by a country where people like myself are being systematically denied their basic right to live and love openly."