Uncategorized
Is Caitlyn Jenner Closer To Her Sons Than Kendall And Kylie?
Her relationship with her four oldest kids was strained.
Star of I'm a Celebrity… Get Me Out of Here!, Caitlyn Jenner, is a proud parent of 10. According to Caitlyn, she is close to all her children. Although some of her sons have claimed otherwise in the past. The reality star may have a close relationship with all her kids now but she was an absent parent to her sons in the past.
Caitlyn has two children from her first marriage to Christie Scott, two from her second marriage to Linda Thompson, and two from her third marriage to Keeping Up With The Kardashians star Kris Jenner. She also raised the four children that Kris had from her previous marriage, making her a parent of 10, as well as part of one of the most famous families in show business.
 When Caitlyn Married Kris, They Created A Blended Family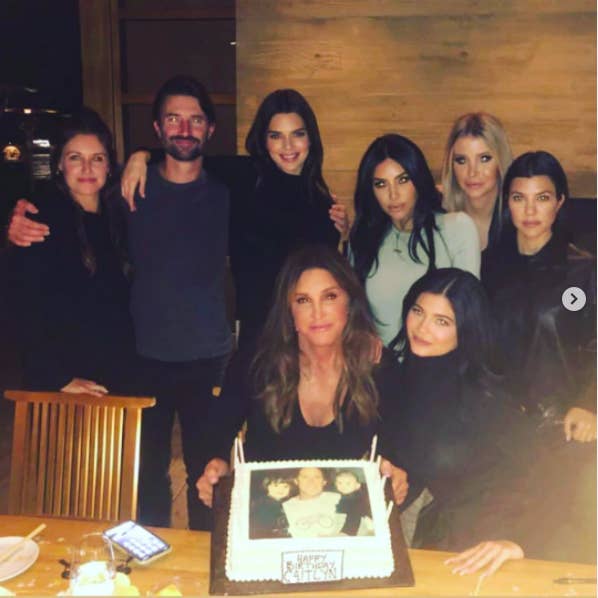 When former Olympic gold medalist Caitlyn Jenner married now-ex-wife Kris, Caitlyn already had four kids from her previous marriages. Kris was also a mother of four from her previous marriage to late high profile attorney Robert Kardashian. Caitlyn and Kris went on to have two kids together- Kendall and Kylie.
Caitlyn raised Kris's four kids as her own, and together their blended family became one of the most famous families in show business.
The Kardashian- Jenner's, except Caitlyn's kids from her previous marriages, created a media empire owing to their show Keeping Up With The Kardashians. As a result, when most people think of Caitlyn, they automatically think of the Kardashians. Not much was known about her other kids, as they stayed out of the spotlight.
Her Relationship With Her Sons Was Strained
While the Kardashian- Jenners found reality-show success and built an empire, Caitlyn's relationship with her other kids suffered tremendously. The Kardashian- Jenners were portrayed as an unconventional family but a strong family unit nevertheless.
In some Keeping Up With The Kardashians scenes where Caitlyn and Kris included Brandon and Brody in family activities, her kids from a previous marriage, the tension was evident. Caitlyn had a much different relationship with his sons than he did the other half of his family.
According to her son Brandon, his relationship with Caitlyn changed after her marriage to Kris.
Brandon told PEOPLE, "I didn't see my father(Caitlyn) more than half a dozen times between the ages eight and 25." He further added, "Sadly, the infrequent exchanges felt more like staged photo opportunities than real bonding. In fact, they were stage photo ops for 'family' Christmas cards."
"After Dad met and married Kris, family became a business for him, and I stayed away for most of my teenage years. I didn't want to be a part of their dynamic. I know now, though, that Dad was pretty unhappy in that house and felt like he wasn't treated well."
She Has Always Had A Great Relationship With Kendall And Kylie And Was A Hands-On Parent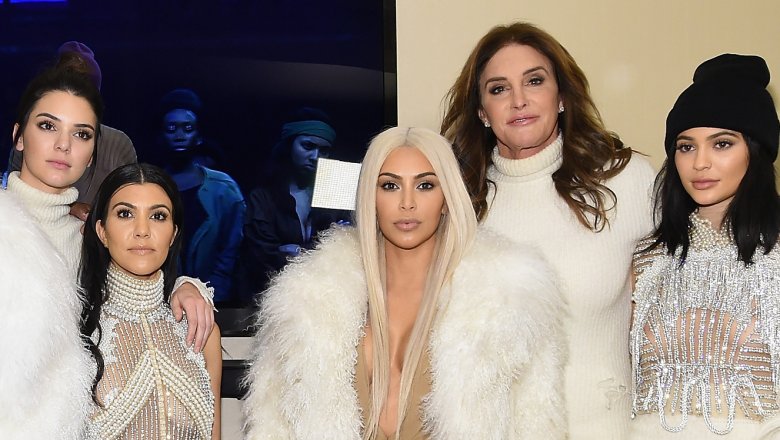 Her relationship with her four oldest kids was strained but Caitlyn and her youngest daughters were extremely close. She was present in their lives and was a hands-on parent, as seen on the earlier episodes of Keeping Up With The Kardashians.
Kylie told Harper's Bazaar, "My dad was the best growing up. Never missed a sports game. Took us to school every day, and our school was like 45 minutes from our house." And when asked how often she spoke to Caitlyn, she responded with, "Like every day."
While Kendall told PEOPLE that after Caitlin came out as transgender, the two became closer.
"When my dad came out as transgender, our relationship grew. She could finally be honest with me. We could talk about deep emotions she was feeling through that time. Growing up, my dad was not usually one to talk about her feelings so that was a big step for us."
Caitlyn Says She's Very Close To All Her Children
Her transition offered a fresh start not only for her but for her all her kids, too. Caitlyn's relationship with her older children has seemingly improved tremendously. A fact that three-quarters of them have confirmed.
In an exclusive interview with Intouch, Caitlyn revealed that she is still very close to all her kids.
"I'm like any parent who raises their children to be independent, go out there and work," the reality star, 70, shares. "I'm like, 'Wait remember me?' like any parent does. But, to put it lightly, I'm so proud of all of the kids, between everybody it's 10 children and every one of them has done extraordinary well."
The reality star also revealed that she's still part of their lives despite not seeing or talking to all of them as much as she did before.
"They have great families. I'm up to 18 grandchildren and I'm still part of their lives. I don't see them and talk to them like I did before, but I'm very close to them all."