Uncategorized
All The Kardashian Kids In Order From Oldest To Youngest
The Kardashian-Jenner clan has produced adorable children, from Kim's North West to Kylie's Stormi Webber and Khloés True!
It is easy to keep up with the Kardashians for those out there who use social media because the Kardashian family constantly posts content to keep their fans up-to-date with what's going on in their lives. One of the most interesting aspects of the Kardashian/Jenner clan is the fact that they have so many children in tow! Kris Jenner is a lucky grandmother with a bunch of adorable grandkids to think about. At any given moment, she can spoil whichever kid she has on her mind.
Kourtney Kardashian, Kim Kardashian, Khloe Kardashian, Robert Kardashian, and Kylie Jenner are the members of the family with young children at this time. Kendall Jenner hasn't gotten pregnant or brought any kids into the world yet and it looks like she is taking her time. Here are all of the Kardashian kids in order from oldest to youngest.
10 Mason Disick – Age 11
Mason Disick is the oldest Kardashian child alive today. He was born on December 14, 2009, making him 10 years old right now. His parents are Kourtney Kardashian and Scott Disick. Being born on December 14, 2009, makes Mason a Saggitarius in terms of zodiac signs.
Mason likes to post TikToks and Instagram posts with his friends whenever he can even though Kourtney Kardashian hasn't always openly approved of his posts. Mason is already proving himself to be a social butterfly who loves to dance and flex stacks of money.
9 Penelope Disick – Age 9
Penelope Disick is the second child born to Kourtney Kardashian and Scott Disick. She was born on July 8, 2012, making her a Cancer zodiac sign. Kourtney Kardashian often posts adorable pictures of Penelope to her Instagram. Penelope dresses in fashionable outfits and always knows how to strike a pose.
Penelope seems to already have a big personality even though she is very young. At 8 years old, she already has a lot to say with a very advanced vocabulary. She is also very loving with both of her brothers.
8 North West – Age 8
North West is Kim Kardashian and Kanye West's first child. This year she is 7 years old. She was born on June 15, 2013, making her a Gemini. North West is already a spitting image of a young Kim Kardashian! She already shares so many facial similarities with her mother.
North West has a big personality, just like her father Kanye West. She has already walked in fashion shows, participated in photoshoots, landed on the covers of magazines, and performed songs onstage.
7 Reign Disick – Age 6
Reign Disick is absolutely adorable in every way. He is 5 years old this year, born on December 14, 2014! Interestingly enough, he shares his birthday with older brother Mason. Reign is Kourtney Kardashian and Scott Disick's third child.
He has already been compared to a young Scott Disick with his powerful energy and outgoing personality. Reign is known for wearing his hair long and for being very talkative. He is such an adorable little kid and he will probably be really successful socially when he gets older.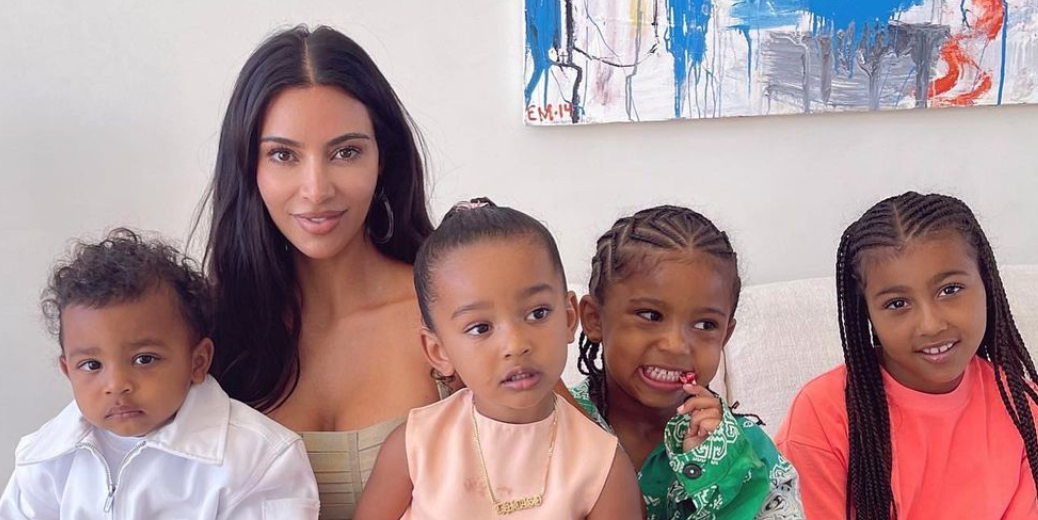 6 Saint West – Age 5
Saint West is four years old this year. He was born on December 5, 2015, making him a Sagittarius. Pictured here, we can easily see what a happy kid Saint West really is. He always seems to be pumped up with high energy and laughs. He is the second born child of Kim Kardashian and Kanye West.
Saint West is really close with Reign Disick and the two boys are often photographed playing together, hanging out together, and having fun. Saint West is often dressed up in bright colors and seen with a smile on his face.
5 Dream Kardashian – Age 4
Dream Kardashian is three years old this year and she is Rob Kardashian's only daughter. Dream's mother is Blac Chyna and her half brother is named King Cairo Stevenson. His father is Tyga, Kylie Jenner's ex-boyfriend… it is a bit of a complicated family connection but anyone who keeps up with the Kardashians knows the deal.
Dream Kardashian was born on November 10, 2016, making her a Scorpio. Rob Kardashian is a doting father who takes care of her, spoils her with love, and makes sure that she is always happy!
4 Chicago West – Age 3
January 15, 2018, is the day Chicago West was brought into the world making her a Capricorn. She was born via surrogate through Kim Kardashian and Kanye West's genetics. The couple knew they wanted to have a baby but they did not want to put Kim through the risk of death or illness.
Chicago West is named after Kanye's hometown but she is often referred to as Chi for short. She might only be two years old but she can already form full sentences, sing gospel songs, and more!
3 Stormi Webster – Age 3
Stormi Webster is easily one of the cutest babies alive today. She always has a smile on her face and she is so brilliantly smart for being as young as she is. She is only two but she already has great manners, knows about being patient, and can communicate very clearly. Stormi is the one and only daughter of Kylie Jenner and Travis Scott.
Kylie Jenner and Travis Scott have the entire co-parenting thing down pat because even though they are no longer a couple, Stormi gets all the love and attention she truly needs at all times.
2 True Thompson – Age 3
True Thompson is Khloe Kardashian's one and only baby girl. Khloe Kardashian shares True with her ex-boyfriend, Tristan Thompson. April 12, 2018, is the exact date that True was born making her an Aries. Aries individuals are known for having fiery personalities so we wonder how True will turn out once she gets older!
The cheating scandal between Khloe Kardashian, Jordyn Woods, and Tristan Thompson is still something that is discussed in the public today but for the most part, people have moved on and let it go.
1 Psalm West – Age 2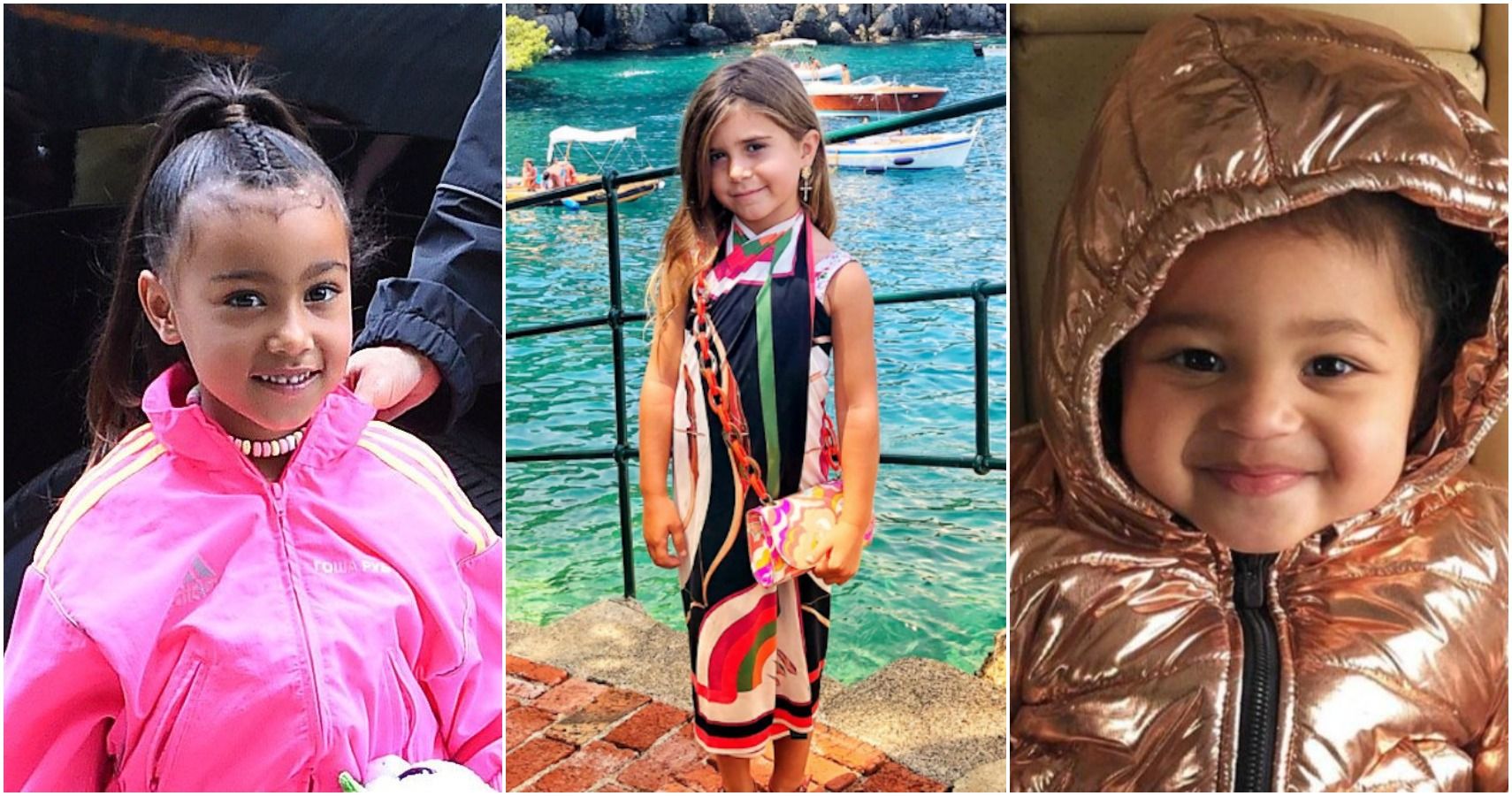 The youngest Kardashian child is Psalm West! He is Kim Kardashian and Kanye Wests's youngest son. Just like his older sister Chicago, he was also born via surrogate. Psalm was born on May 9, 2019, making him a Taurus. Taurus individuals are known for being calm, down to earth, and gentle.
Pictures of Psalm West on social media are always very adorable and sweet to see. It is obvious that he is a happy baby who is truly taken care of. He has two older sisters and an older brother who love him a lot! Plus, he has all of his cousins.