Seinfeld
The Truth About Larry David And Jerry Seinfeld's Friendship
The set of Seinfeld wasn't plagued with drama in the ways that other shows are.
Larry David takes real-life experiences and channels them into comedy gold. That's what he did with his terrible time on Saturday Night Live and with practically every significant encounter he's ever had. Seriously, the man is a genius at finding the absolute gems in the most mundane interactions.
So, with that in mind, it must be very difficult to be friends with him. After all, anything you do around him could be used in a show. Some people must find that difficult. And perhaps they do… But Jerry Seinfeld certainly doesn't.
The two have been very close friends and comedy partners for decades. This friendship is what was the basis of the hit sitcom Seinfeld and many of the stories on Larry's HBO Show, Curb Your Enthusiasm.
Larry And Jerry Came Into Seinfeld With Different Pasts And Different Perspectives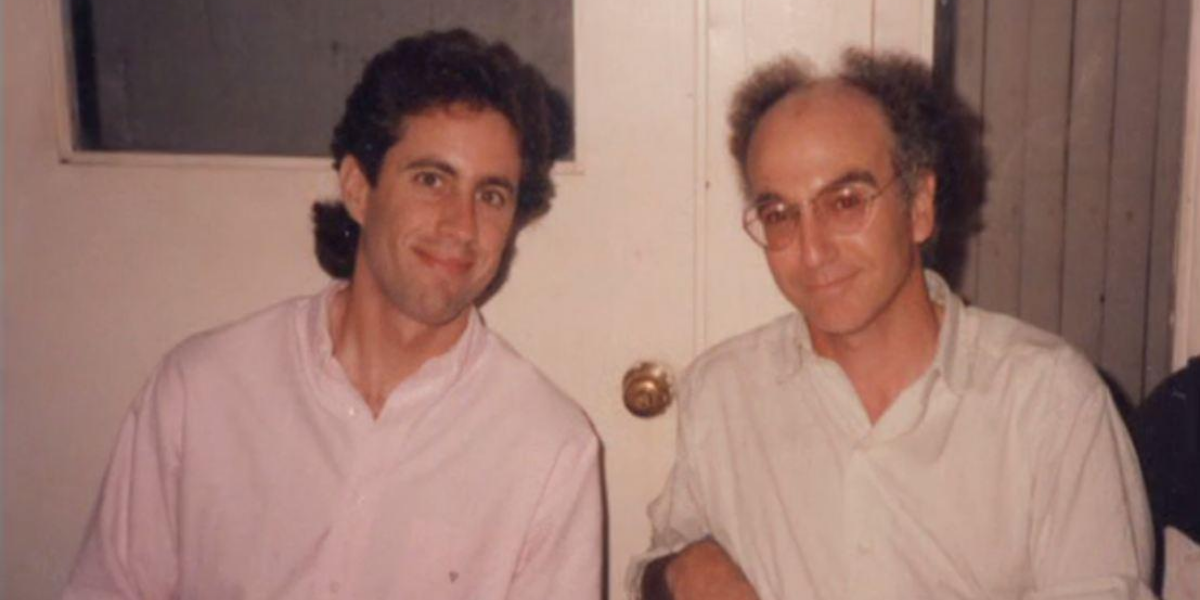 Jerry Seinfeld has claimed that his comedy is full of lies, but he managed to find the exaggerated truth while writing Seinfeld with Larry David. Or, at the very least, he let Larry tell "the truth" while trying to make his fans laugh… Which, Jerry has said, is the most important thing about comedy. Funny is funny. It doesn't matter if it's truthful or intelligent. Just make em' laugh!
According to Her Moments, Larry David and Jerry Seinfeld are similar in about as many ways as they are dissimilar. This has led to a lot of long-standing arguments between the two of them. First of all, Larry still can't understand why Seinfeld was (and remains) so popular while Jerry has been far more confident about it.\
But this disagreement is symbolically similar to the difference in their rise in comedy. Jerry fought his way through the nightclubs to earn a coveted gig on The Tonight Show and never looked back. He completely owned his craft as a stand-up comedian and this confidence seeped into his writing. In other words, he became utterly confident in what he was able to do.
This wasn't the case with Larry David. Mostly because Larry continuously bombed in the stand-up world. He didn't have the patience for audiences. One of his most famous stories, according to an interview with Marc Maron, was when he went up on stage and randomly decided that he didn't like the audience. So, Larry just walked off stage after simply telling the audience, "nah."
Comedians adored while he worked the nightclubs, SNL and the hit TV show Fridays… but audiences… "meh".
But it was also Larry's perspective that impacted his career.
In Larry David's excellent interview with Howard Stern on The Howard Stern Show, he claimed that he's always had his mother's voice in the back of his head. This voice constantly reminded him that he wouldn't amount to much. In fact, his mother really wanted him to be a mailman because she thought it was a respectable job that he could actually do.
But Their Love Of Comedy Brought Them Together
There are many stories about how these two comedy legends came together. But the most famous is included in Jennifer Keishin Armstong's book, "Seinfeldia: The Secret World of the Show About Nothing that Changed Everything."
"Larry David and Jerry Seinfeld first noted their comedic affinity for each other when Seinfeld read some comedic material David had 'gifted' a friend, Carol Leifer, for her birthday," Armstrong wrote. "David — nearly broke — had given Leifer some jokes as a birthday 'gift.' Too drunk to read them aloud, she handed them off to Seinfeld; he killed, which suggested some creative potential between the two men."
The set of Seinfeld wasn't plagued with drama in the ways that other shows are. Although there are tons of little known facts about the show that shed some light on why filming it could be difficult.
In terms of Larry and Jerry's relationship, the two loved working together. But Larry found it all quite torturous. He told Howard Stern that he was constantly on-edge because he didn't know if he could continue coming up with good ideas. This is what eventually caused him to quit the show while Jerry continued on without him. Larry would later return for the series finale.
The two also orchestrated the superb Seinfeld reunion on HBO's Curb Your Enthusiasm — AKA the show within a show.
Through all of this, the two legends remained the closest of friends.
Arguing Back And Forth Is Part Of The Fun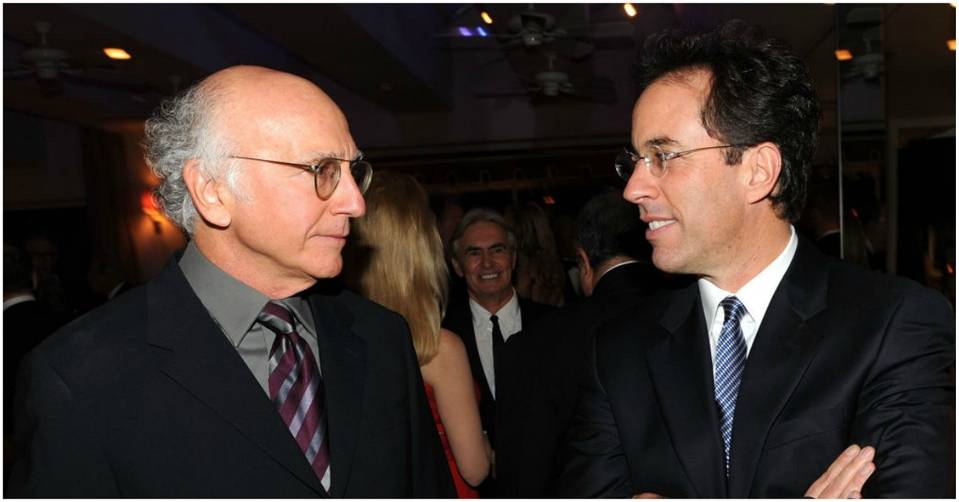 As seen on Jerry's awesome chat show, Comedians In Cars Getting Coffee, he and Larry can pretty much talk about anything. They're also both masters of shtick.
While they speak about comedy a lot, they've both been vocal about having a ton in common, this includes their love of sports. While they may not always root for the same teams, they can always debate back and forth about the merits of one over the other.
This debate, or any other, never gets in the middle of their friendship. The two of them value the fact that they are full of different idiosyncrasies and are highly opinionated talents. Above all, there is true mutual respect.
Perhaps this friendship is one of the reasons why Seinfeld is still seen as one of the greatest shows of all time.