Uncategorized
Grey's Anatomy: Amelia's New Relationship Is Her Real Happy Ending
Amelia Shepherd has had many failed relationships in Grey's Anatomy, but will her potential relationship with Kai Bartley change things?
Amelia Shepherd's love life has been explored at length both in Grey's Anatomy and its spinoff Private Practice, but her newest relationship might just give Amelia her happy ending. The Head of Neurosurgery at Grey Sloan Memorial Hospital lived through complicated and often emotionally devastating relationships, from her fiancé Ryan (Wes Brown) dying from an overdose at her side, to breaking up with her ex-fiancé James Peterson (Matt Long) after realizing there were things she could not give him, resulting in her moving to Seattle to live with her brother Derek (Patrick Dempsey) and Meredith (Ellen Pompeo).
In the decade that Caterina Scorsone has portrayed Amelia on Grey's Anatomy, viewers watched Amelia's on-and-off relationship with Owen (Kevin McKidd). Their relationship culminated in a marriage that began unraveling as soon as it was official, but it also showed how they supported each other. Amelia's latest stable relationship with Link (Chris Carmack) seemed to be the right thing for her. They were opposites in many ways but balanced each other out, and they thrived despite the pandemic disrupting their daily lives during Grey's Anatomy's season 17. Sadly, issues started to arise when Link continued to propose marriage despite Amelia being steadfastly against it – a recurring theme in Amelia's relationships.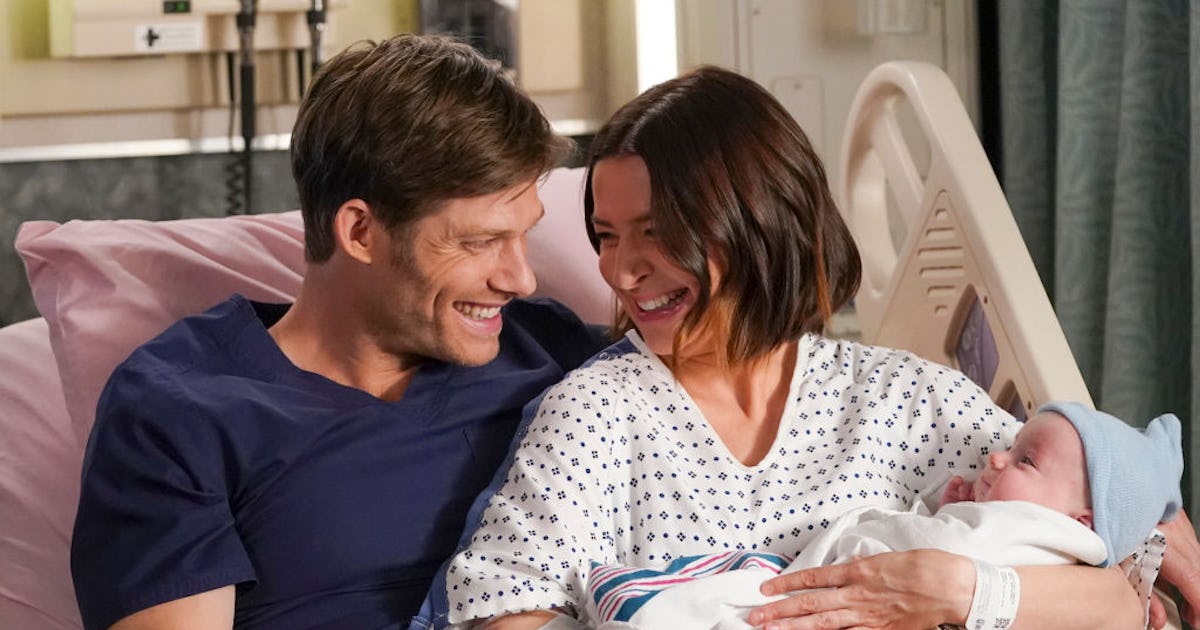 However, Meredith bringing Amelia to work on a cure for Parkinson's disease in Minnesota introduced her sister-in-law to Dr. Kai Bartley (E R Fightmaster), whose work Amelia had admired even before they started working together. Amelia and Kai can be seen flirting over work video calls, with Kai helping Amelia cope with the heat in Grey's Anatomy season 18, episode 3. They also flirt in person, with both of them trying to be the first person in the lab and the last one to leave. A sweet moment between the two at the end of season 18, episode 4 showed their chemistry and how well they would work as a couple. When Kai inquired about her marital status, Amelia said that she had a beautiful son but was single, prompting Kai to answer that they were married to their work. They clearly understand each other.
Grey's Anatomy has often shown how Amelia could commit to people but not to a normative idea of relationships, as both her relationships with James and Link ended because her partners wanted marriage while she didn't. It's unknown how Kai feels about it, nevertheless, they and Amelia share the same passions and drive for work, and they seem to be on the same wavelength. The fact that they clearly like each other and have chemistry might be appealing for Amelia, especially as she felt burdened by relationship expectations in the past.
It is unclear whether their relationship will turn romantic, despite having all the markers for it. The latest developments with Link, along with the fact that his and Amelia's relationship never had any fundamental issue except for him being set on marriage, may hint at a potential reconciliation. Nevertheless, in making Kai and Amelia work together, Grey's Anatomy has created a pairing that many fans already love and that shows so much promise, especially when taking into consideration Amelia's dreams.