Uncategorized
Kourtney Kardashian or Megan Fox: Who Has the Higher Net Worth?
Kourtney Kardashian and Megan Fox are both making headlines for their relationships. Fox is dating Machine Gun Kelly after filing for divorce from her husband Brian Austin Green, and Kardashian is engaged to Blink-182 drummer Travis Barker. The two women are also friends and have been spotted out together several times. But which of the two stars has the higher net worth?
Let's examine Kardashian's and Fox's sources of income to determine which celebrity has accumulated the most wealth. 
Kourtney Kardashian's net worth: $65 million
Kourtney Kardashian is a reality TV star and influencer with an estimated net worth of $65 million, according to Celebrity Net Worth. She is best known for appearing with her family on the long-running show Keeping Up with the Kardashians.
Kardashian first appeared on reality television when she starred in the 2005 show Filthy Rich: Cattle Drive. In 2007, the first season E! reality series Keeping Up with the Kardashians aired, catapulting the family to the heights of fame. The show lasted for over a decade, from 2007-2021, with the final episode airing on June 20, 2021.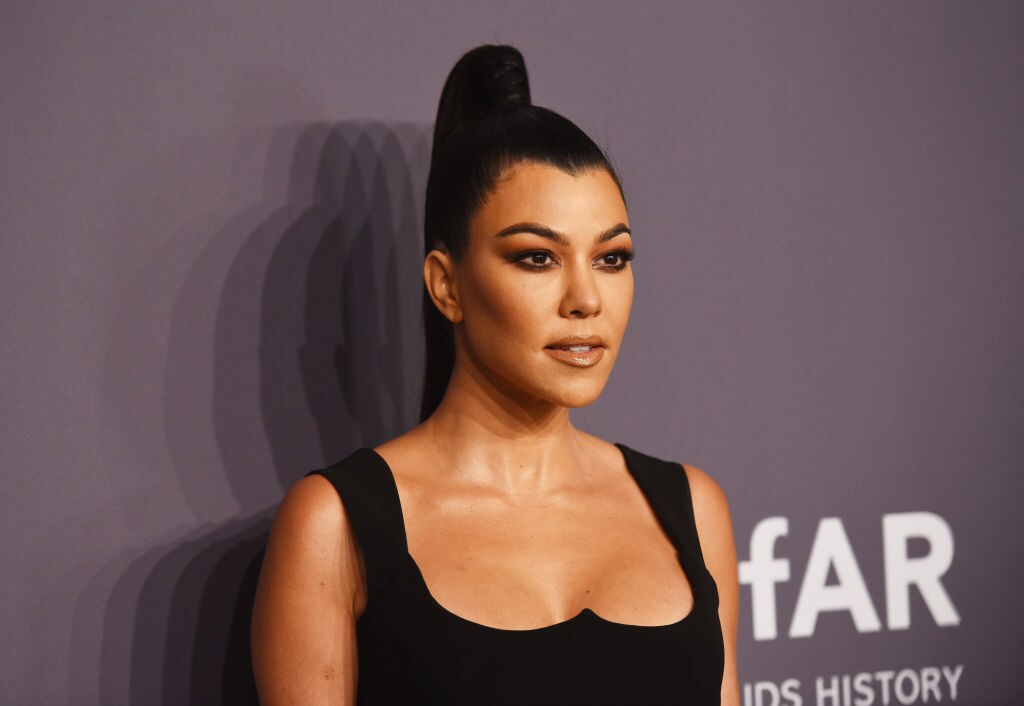 Kardashian also starred in many KUWTK spin-offs, including Kourtney and Khloe Take Miami, Kourtney and Kim Take New York, and Kourtney and Khloe Take The Hamptons. 
Kardashian used to co-own a children's clothing store with her mother, Kris Jenner, called Smooch. The shop had locations in Los Angeles and New York. Kardashian co-owned the clothing boutique DASH with her sisters that had locations in LA, New York, and Miami.
In 2010, Kardashian and her sisters released a line of clothing for Bebe. She made her acting debut in 2011, playing an attorney on the ABC soap opera One Life to Live. In 2018, Kardashian released a makeup line with Kylie Cosmetics. Kardashian launched her new lifestyle brand Poosh in 2019.
The reality star has 150 million followers on Instagram, and she makes up to $250,000 per sponsored post. 
Megan Fox's net worth: $8 million
According to Celebrity Net Worth, Megan Fox is a model and actor with a total net worth of $8 million. Her net worth may change once her divorce from actor Brian Austin Green is finalized. 
Fox started modeling at age 13 after winning several awards at the American Modeling and Talent Convention in 1999 in Hilton Head, South Carolina. She got her start in the acting world when she appeared in the Mary Kate and Ashley Olsen movie Holiday in the Sun. She then appeared in the 2004 Lindsay Lohan movie Confessions of a Teenage Drama Queen. 
Fox had other appearances in films and TV shows, but she got her big break in 2007 playing Mikaela Banes, the love interest of Shia LaBeouf's character, in the blockbuster smasher Transformers. She returned for the sequel, which was an even greater box office success. In 2009, Fox starred as the titular character in Jennifer's Body, which became a cult classic. 
Fox is considered a sex symbol, and she has been on the covers of magazines like Maxim, Cosmo Girl, and GQ. 
Kourtney Kardashian and Megan Fox's friendship
Fox and Kardashian are both dark-haired beauties in the entertainment industry, but they have even more in common than that. Both Megan Fox and Kourtney Kardashian have been in the news a lot lately for their relationships. 
Kardashian just got engaged to Travis Barker in October after less than a year of dating. Fox has been in a highly publicized relationship with Machine Gun Kelly for over a year. Both Fox and Kardashian have been practically inseparable from their respective partners, who happen to be good friends and musical collaborators. 
Fox and Kardashian were brought together by their partners, and they have all been spotted out together several times as a foursome. The women supported their musician boyfriends at the 2021 MTV Video Music Awards, where Barker and Kelly performed. 
The two women introduced their partners on camera, with Fox famously referring to MGK and Barker as her and Kardashian's "future baby daddies."