Uncategorized
These Facts About Bella And Gigi Hadid Are Not-So-Sweet
From DUIs to competitive behavior and cultural appropriation, they're far from squeaky clean.
Gigi Hadid and sister Bella have taken over the world of fashion as two of the biggest models to grace the catwalk. Both began their careers in modelling around the same time, and have since been regarded as overnight "supermodels".
Despite their hard work, both Bella Hadid and older sis Gigi had help from their former supermodel mother, Yolanda Hadid. After learning the trade from A to Z, the two have since walked in fashion shows in Milan, Paris, and New York City, and have had campaigns for Calvin Klein, Tommy Hilfiger, Dior, and Tag Heuer.
Although they have managed to remain under the spotlight scandal-free, both Bella and Gigi still have a number of uh-oh moments under their belts. From DUI's to competitive behaviour and cultural appropriation, here are 15 not-so-sweet facts about the two models.
16 They Are Not "Self-Made" Models
While both Bella and Gigi Hadid are held to high standards as models in today's industry, it appears many people are under the impression that they worked their way to the top. Both Bella and Gigi had a number of connections through their mother, Yolanda Hadid, who is a former supermodel. So, if you thought these two ladies managed to soar to the top of the leaderboard by themselves, they have got their mom to thank for that.
15 Gigi Hadid Is Known To Be Quite Competitive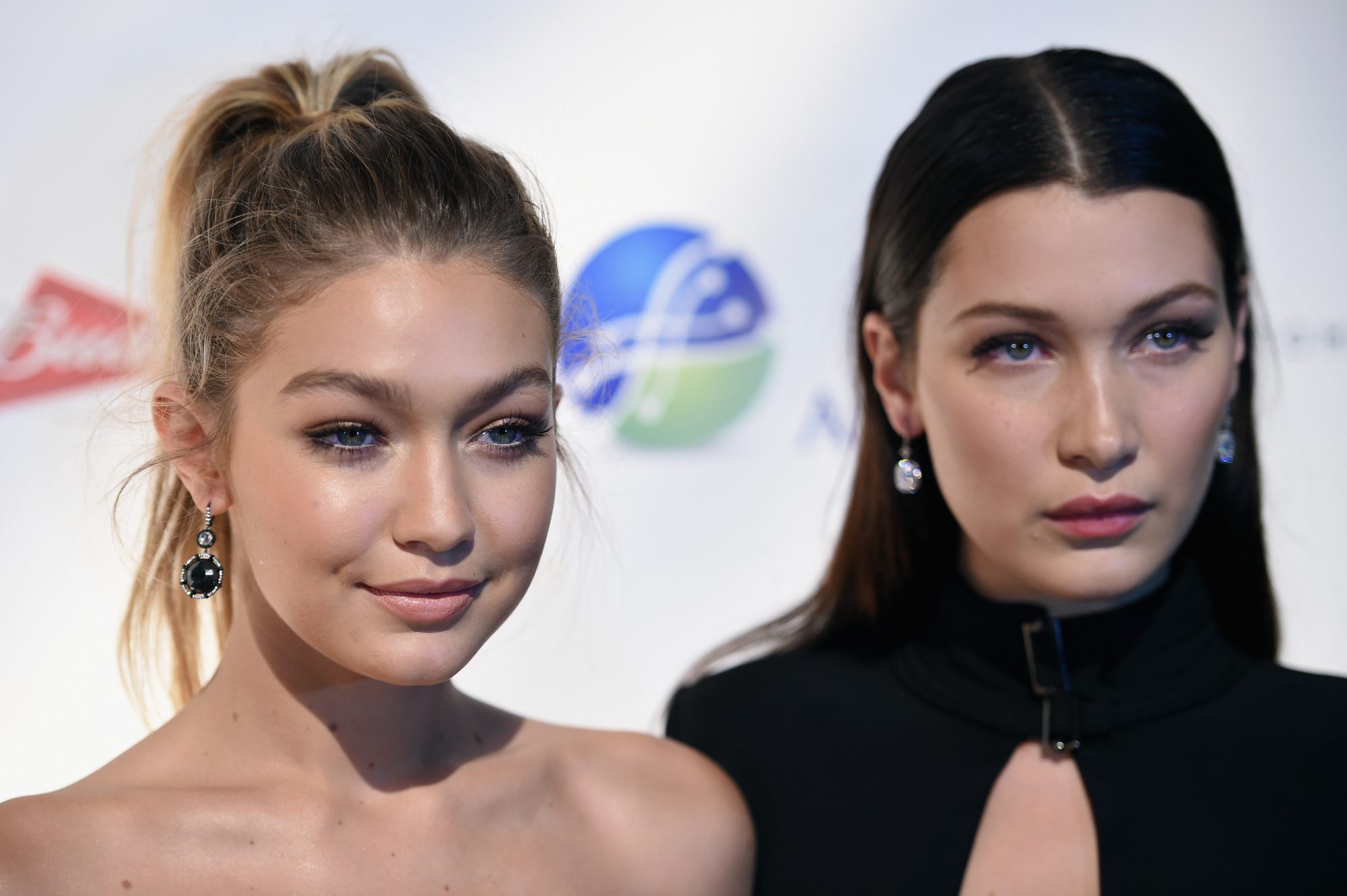 The Tommy Hilfiger ambassador has admitted this fact herself and claims to be quite the competitive gal. Hadid is not known for having a mean streak by any means, but when she puts her mind to something, she is known to do whatever it takes to accomplish it. While there aren't any backstage horror stories yet, we're certain she'll find her diva antics sooner than later.
14 Gigi Is A College Dropout
While post-secondary education is not made for everyone, Gigi Hadid included. The model attended Parson's in New York City but dropped out after a year to pursue modelling. Not only is this not the best message to send to her fans, but it certainly magnifies the level of privilege she has.
13 Bella Hadid Was Caught Drinking When She Was Underage
Back in 2014, Bella Hadid found herself in the middle of her first-ever scandal! The model, who had only been starting out at the time, was found drinking way below the legal age. Considering the legal age to consume alcohol is 21 in the United States, Bella was in a lot of trouble when she was found drinking at the age of 17!
12 And Was Later Arrested For A DUI
As if her underage drinking was not bad enough, Bella Hadid took things even farther and got behind the wheel drunk. She was arrested back in July 2014, says E! Online, and faced jail time for drinking under the influence. This was not the proudest moment for Bella, or mom, Yolanda Hadid, and was even brought up during Yolanda's time on "The Real Housewives of Beverly Hills".
11 A Few Physical Tweaks Helped Them Along The Way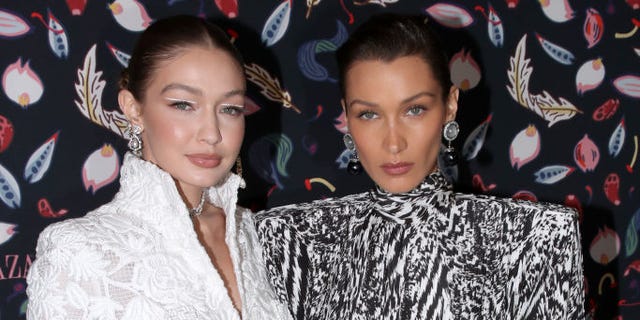 Being a successful worldwide model is not an easy feat, so when people regard Bella and Gigi as supermodels, many people beg to differ. While Bella is quite the beautiful woman, she managed to tweak her look in 2015, that has ultimately allowed her to serve a very high fashion profile, when in fact, she didn't always look that way.
10 They Both Started Dating Extremely Young
9
Both Gigi and Bella Hadid began dating at quite a young age! Gigi's first major boyfriend after Cody Simpson was Joe Jonas. The Jonas Brother bandmate asked Gigi out for the first time in 2010 when she was only 14 years old. Despite her not looking 14, she was, in fact, a baby! The duos first date was to a baseball game that Gigi claims she was "very nervous" about, says W Magazine.
8 Swift Squad Drama With Gigi Hadid
If you are not familiar with Taylor Swift's squad, then let us fill you in. The singer managed to acquire a group of girlfriends that later became known as the Swift Squad. The group included Selena Gomez, Cara Delevingne, Karlie Kloss and of course, Gigi Hadid. Turns out, there was a lot of drama surrounding the squad itself, and many feuds that came about with it, including Gigi and Selena. Uh-oh!
7 Bella Hadid Beefin' With Bodyguard
Bella Hadid has gained overnight worldwide success, and everyone is out to get a photo of her or with her. During her stay in Paris a few years back, Bella Hadid was filmed yelling at her bodyguard for being "too rough" with people getting far too close to Hadid. She was called out for scolding a man simply doing his job, and it's clear things didn't go over well for her afterwards.ADVERTISEMENT
6 Gigi Hadid Mockery Led To Outrage
During a night out in Beverly Hills, Gigi Hadid and a group of friends attended a Chinese restaurant where she was filmed mocking a desert figure by pulling her eyes to the side as many people do when mocking or insulting Asian features. The video ended up on Instagram, and people were not happy to see Gigi mock an entire race of people.
5 Bella Hadid Girl Code Feud
Bella Hadid notoriously dated singer The Weeknd on and off for a few years, however, after their break up, the Toronto based singer moved on quickly to none other than Selena Gomez. While the two weren't the best of friends, they began an alleged feud over girl code being broken. Bella has been known to make some rather snide comments regarding Gomez and remains quite hurt over the situation.
4 Bella's Struggle With Lyme Disease
While this is not something that Bella Hadid did, it is something that she certainly went through. Much like her mother, Bella and the youngest of the bunch, brother Anwar, were diagnosed with Lyme Disease. The model had to endure months of treatments and surgeries that were extremely taxing on her mental and physical health.
3 Gigi Hadid Calls Out "Fan" For Being Ugly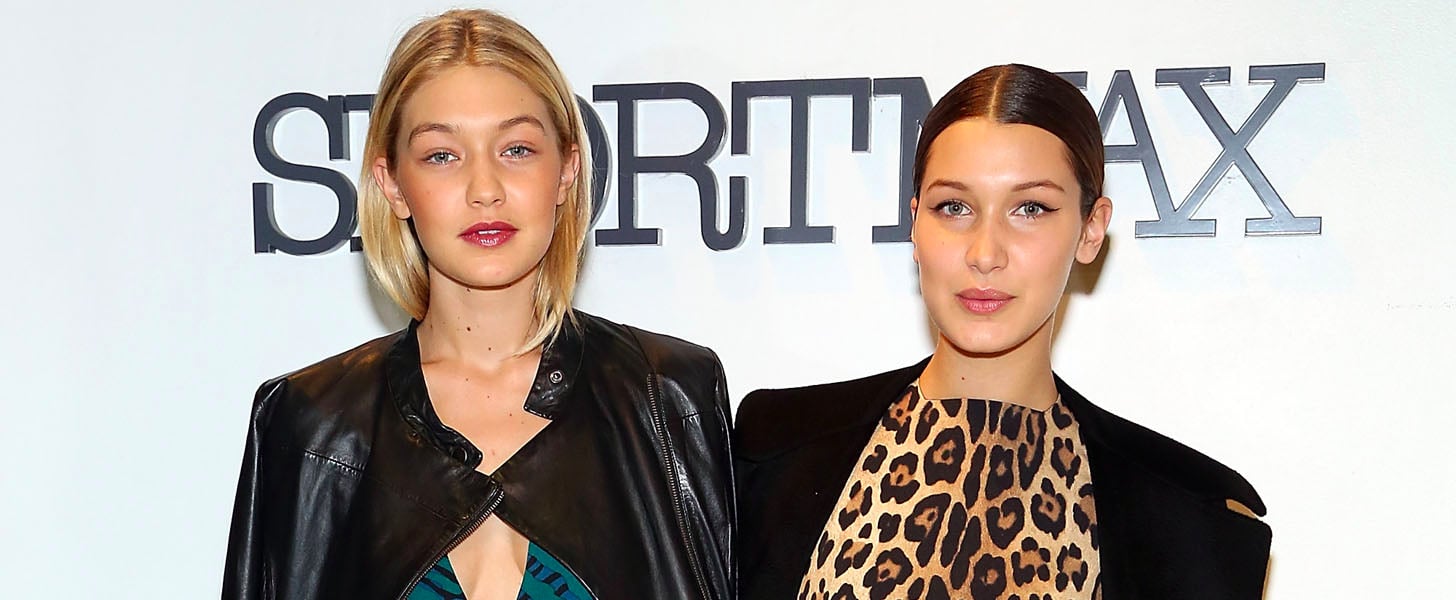 Gigi Hadid has found herself in the hot seat a few times it seems, and this time around, it's all because of a Twitter thread. After a fan posted a photo of her meeting Gigi Hadid on Twitter, fans, excluding the original poster, began criticizing the photo and how "average" Gigi looked. Hadid then attacked the fan she'd taken a photo with, claiming that this whole exchange was making her "look ugly" when the fan herself had not even said a word.
2 Bella's Middle Eastern Problems
While Gigi Hadid is taking the lead on scandals, Bella is not too far behind. The model posted a photo of herself waiting at a Middle Eastern airport where she was accused of "kicking" the UAE and Saudi Arabia flags on the backs of the two planes in the photo. Fans were shocked to see her post something so sensitive, considering the political issues between many Middle Eastern countries, leading to an apology immediately after, says Refinery29.
1 Gigi Hadid Melanie Trump Impersonation
Gigi Hadid truly is the gift that just keeps on giving. The model hosted the 2016 American Music Awards and decided to give her own impression of the current First Lady of the United States, Melanie Trump. The impression gained some laughs in the audience, but people were more embarrassed for her than anything. Hadid later issues an apology for her mocking the FLOTUS and regretted her decision to go forward with it.