Uncategorized
Charlie Hunnam Is Like His 'Sons Of Anarchy' Character In Real Life, And Here's Why
Hunnam is not too dissimilar to Jax in real life - if his reactions to two attempted burglaries in his home are anything to go by.
For six years, Charlie Hunnam played the role of one of the most badass characters on American television. His Jackson 'Jax' Teller on the FX crime drama, Sons of Anarchy started his story arc as the vice president of a motorcycle gang by the same name, from the fictional town of Charming in Central Valley, California.
Jax would eventually rise to become president of the club. Along the way, he was responsible for some standout moments of real badass-ery. Perhaps none of these was more sensational than the ƙ𝔦ℓℓing rampage he went on in the final episode of the series, before riding out to his own ɗᥱαꚍɧ.
It does turn out, however, that Hunnam is not too dissimilar to Jax in real life – if his reactions to two attempted burglaries in his home are anything to go by.
Confronted The Intruder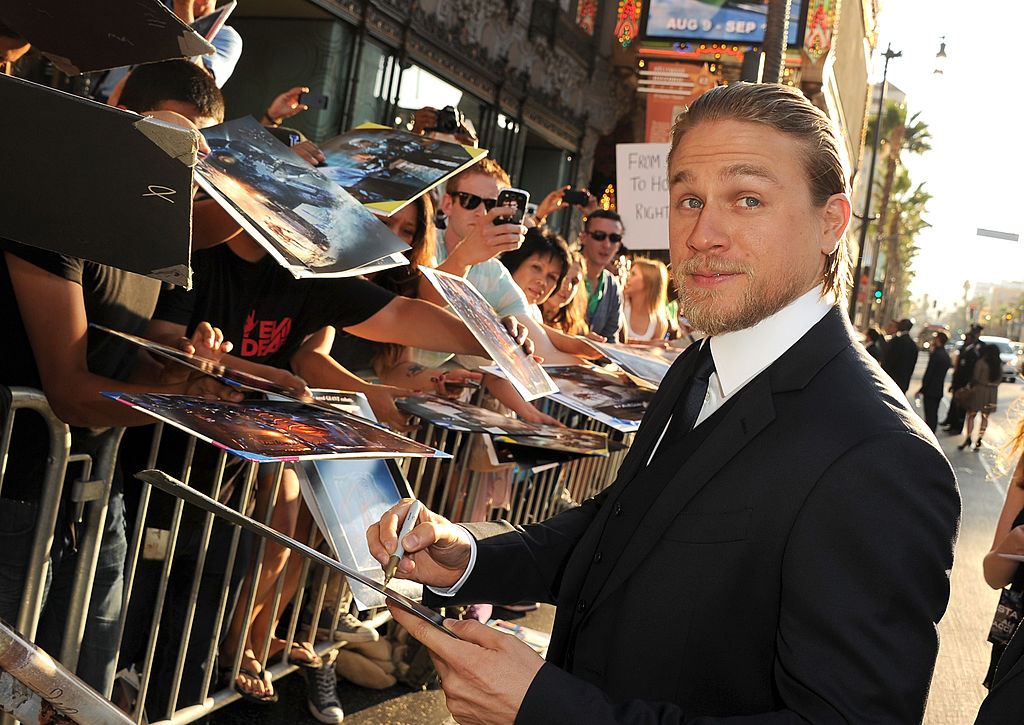 Hunnam is a British actor who hails from Newcastle Upon Tyne in North East England, but like most famous stars of the screen, lives in Hollywood, California. The first time his home came under attack was on a random Tuesday morning that found him relaxing at his $2.7 million house in L.A.
The actor revealed the details of this invasion in an old interview with Conan O'Brien. Despite the extravagant value of his home, he told Conan that he had 'very cheap garage doors' which provided very easy access for the would-be burglar. On realizing that his compound had been breached, Hunnam picked up the only weapon he owned – a baseball bat – and headed out to confront the intruder.
"[The burglar] was just casual as you like, walking through my backyard, looking for a way into my house and – you know – figuring out how he was gonna rob me," Hunnam recalled. "And I saw him. And at this point I only had one weapon in my house, which was a baseball bat next to my bed! And so I thought, 'Let's get the bat, see what's gonna happen.'
'We Got Business, Motherf****r?'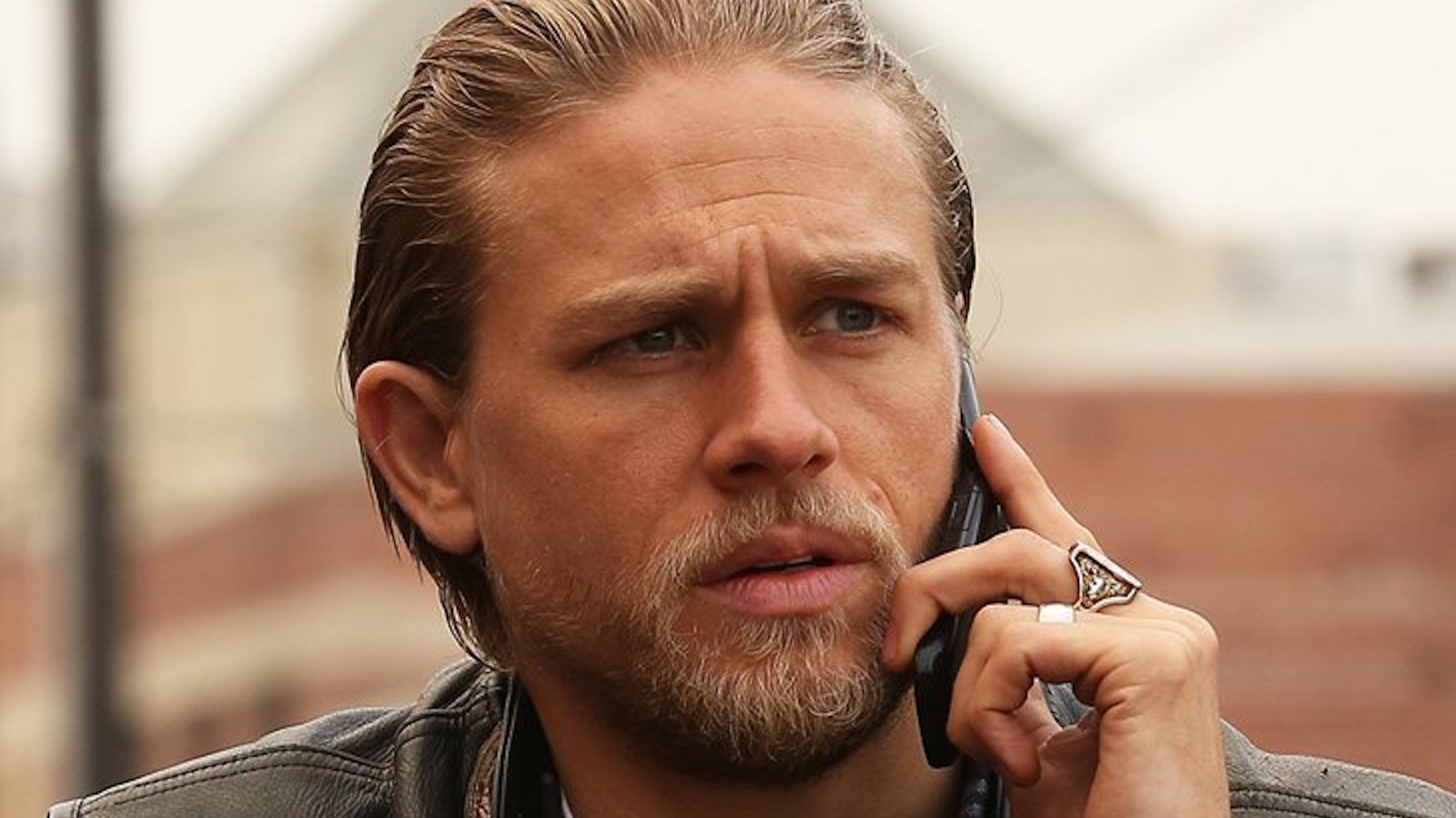 Conan and his famous sidekick, Andy Richter found Hunnam's nonchalance to being burglarized hilarious, with the show host exclaiming, "I like that. 'Let's see what's gonna happen!'" Richter added fuel to the fire, quipping, "You are like a scientist," to which Hunnam responded, "Yeah, step into my lab!"
The Sons of Anarchy star, also famous for Pacific Rim and King Arthur: Legend of the Sword then went on to explain how he eventually came face-to-face with the criminal. "So I ran through the house and I grabbed the bat and I came out… I have French doors to the bedroom, and I went out just as he was rounding the side of the house," Hunnam continued.
"And he stopped, and I looked at him and I said, 'So, we got business, motherf****r?'" It is not entirely impossible that Hunnam might have been slightly embellishing. Either way, not most people would respond to a burglary by grabbing a baseball bat and running towards the danger. It was quite the gangster move by the artist, something you would definitely expect from Jax if he was in a similar situation.
Inner Jax Came Bubbling To The Surface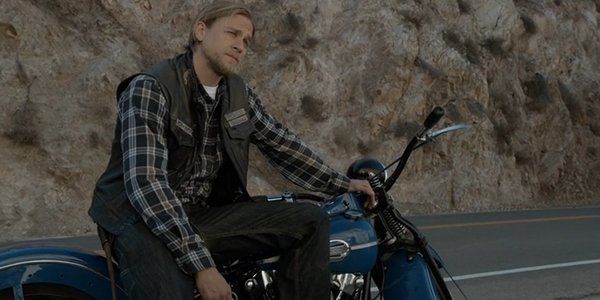 To add on further to his street cred, the thing that really frustrated Hunnam most had less to do with the fact that this guy had broken into his home, and more with his reaction when he was caught. "It was so annoying! Turns out we didn't have business," the actor said, to the great amusement of Conan's audience. "But he was not intimidated at all! He just turns around, and casual as you like, strolls out… I said, 'Run!'"
In that moment, as Hunnam reenacted the scene on Conan and shouted out that last word, his inner Jax came bubbling to the surface. For just a few seconds, it literally felt like a bit from the Kurt Sutter series.
Unfortunately for him – or the home invaders for that matter – it wouldn't be the last time he faced this kind of situation. A second incident occurred on a separate morning – at 3 am – as he was rehearsing lines for a shoot. This time, he apparently had an array of weapons to choose from: a hatchet, a samurai sword, and a machete.
Going with the machete, Hunnam once again went out to meet the robber and just the same, scared him off. Conan summed the actor's fearlessness perfectly: "I think the word is out, do not mess with your house!" Suffice to say, Jax would be proud of Hunnam.