Uncategorized
The Truth About Ron Perlman's 'Sons Of Anarchy' Departure
Fans weren't happy when he left the show, but Ron had his reasons...
Clay Morrow has become a rather iconic character on Sons of Anarchy. Sure, he's far from perfect (he's ƙ𝔦ℓℓed people after all). But Ron Perlman's character also motivated Jax (Charlie Hunnam) to be a better man.
And even to this day, fans can't believe that Clay left the show the way he did. There are also some questions as to whether there's more to Perlman's departure more than the show was letting on.
Ron Perlman Shook Things Up The Moment He Joined The Show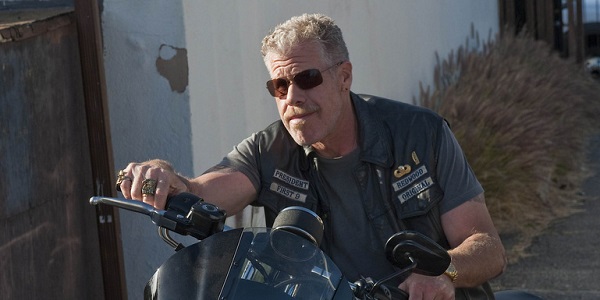 Initially, the show had cast actor Scott Glen to portray Clay and according to Sons of Anarchy creator Kurt Sutter, "His take on Clay was potent in compelling." But Sutter also explained that first version of the show's pilot "lacked a buoyancy. It was too heavy, took itself too seriously." In the end, Sutter decided to rewrite the script. When this happened, he explained that "Clay morphed into someone else." Around this time, a shortlist of actors to play Clay and that's when the show essentially zeroed in on Perlman.
Of the character and his predecessor on the show, Perlman told NPR, "And he has a very kind of a quiet, understated presence about him, which, in terms of this particular guy, Clay Morrow, they were looking for way more dynamic." He also explained that the show wanted "a more operatic version of this guy" and that was he brought to the table (even though he didn't exact ride motorcycles in real life).
Perlman would go on to portray the character for five whole seasons before the show decided it was time to write Clay off.
Why Did Ron Perlman Have To Go?
In season six of Sons of Anarchy, Clay gets ƙ𝔦ℓℓed by none other than Jax. The ɗᥱαꚍɧ was shocking to fans but Sutter believes it was rather inevitable. "Ultimately he made choices that hurt a lot of other people, that came back to hurt him," Sutter explained while speaking with Entertainment Weekly. "And so, that by [the 10th episode] when you think okay, they've done everything they could to keep this guy alive and they're going to keep him alive … when you have some sense that maybe you don't hate Clay as much as you used to … that's when we ƙ𝔦ℓℓ Clay."
As for Perlman, he was told of his character's fate prior to starting the sixth season. "He [Sutter] brought me in at the beginning of season six and told me that I would not make it to the end of the season," the actor recalled. "So that's how I found out." At the same time, it also seemed the other cast members knew that Perlman was leaving the show soon. Behind the scenes, they were also shutting him out. "I was experiencing being cut from the herd – you know, being isolated – truly isolated." Hunnam himself made the decision to deliberately ignore his co-star. The actor told Entertainment Weekly, "I decided as difficult as it was going to be, I wasn't going to talk with him, not even say good morning to him and not tell him why I was doing it." Understandably, Perlman said that working on his last season was "rather uncomfortable for me on a lot of levels."
Fortunately, Perlman eventually found out what his co-star was up to. "And he said he just saw an interview that morning that explained what I had been doing for the last six months!" Hunnam recalled. "He said he wished I had told him but he was so happy that he could consider me his friend again." The series later ended after seven seasons with Hunnam's character being ƙ𝔦ℓℓed off too (Jax committed suicide).
What He's Said About His Clay's Exit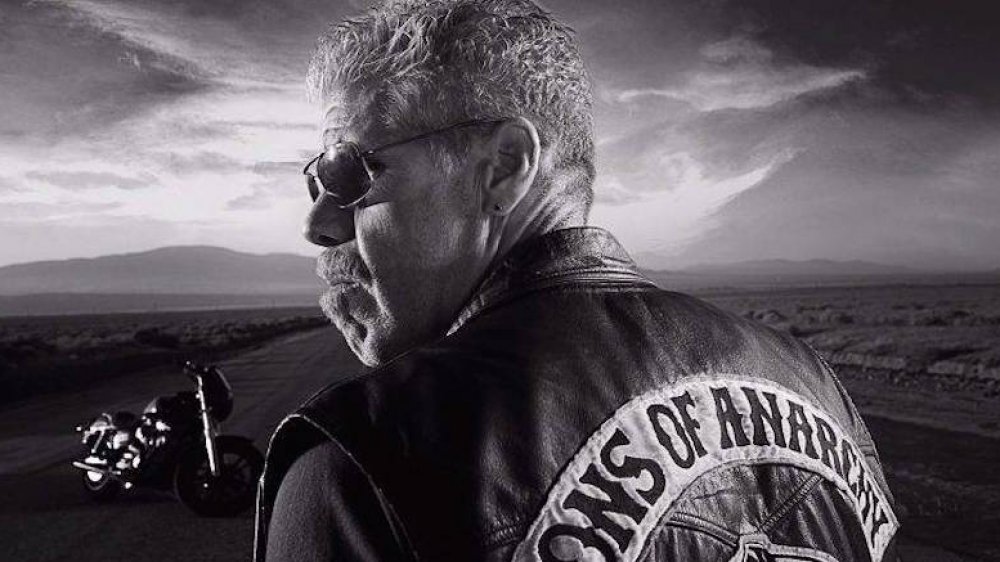 Perlman may have understood that Clay's arc had to end at some point but that didn't mean he was happy about how the character left the show. For Perlman, things could have played out for his character differently. "What I would've loved to have seen is kind of 'Oedipus at Colonus.' He's now realized that he's married and f***ed his mother and ƙ𝔦ℓℓ ed his father. That's the Oedipus story," the actor explained while speaking with HuffPost Live. "I would've hoped, because of the nobility that I saw in Clay from the get-go, that he had gone out that way. He didn't, but that wasn't my choice."
In retrospect, Sutter also acknowledged that "as much as people say that [sic] want Clay ɗᥱαɗ, they don't want Clay ɗᥱαɗ."
Here's What He's Been Up To Since Son's Of Anarchy
Following his departure from the series, Perlman has been quite busy on other projects. For starters, he's been involved in several tv series, including Hand of God, StartUp, The Capture, and the mini-series The Truth About the Harry Quebert Affair. He's also been lending his voice to characters for shows like Final Space, American Dad!, and Trollhunters: Tales of Arcadia. At the same time, Perlman has also starred in several films, including The Big Ugly, The Great War, Fantastic Beasts and Where to Find Them, Chuck, Clover, A Place Among the ɗᥱαɗ, The Big Ugly, and Monster Hunter.