Chuck Norris
Chuck Norris Revealed One Of The Toughest Things He's Ever Had To Live With
Chuck Norris has a reputation for being tough as nails, but he revealed that this is the hardest thing he's ever had to live with.
Chuck Norris is one tough dude, both on and off screen. While he's played plenty of tough parts, in real life, he's had some rigorous training and scary experiences, too. Though there are some things fans choose to ignore about Chuck, the fact is, he's pretty impressive.
Unlike some actors, who only train in martial arts for their roles, Norris was an expert in karate long before he started acting. As Looper recounts, Norris was encouraged to get into acting by stars like Bruce Lee and Steve McQueen.
But acting didn't derail Chuck from showing off his moves. Though acting thrust him into the spotlight, Chuck later earned an 8th-degree Black Belt Grand Master title in Tae Kwon Do. He was the first man in the Western Hemisphere to do it, noted Looper, and Chuck found the recognition humbling.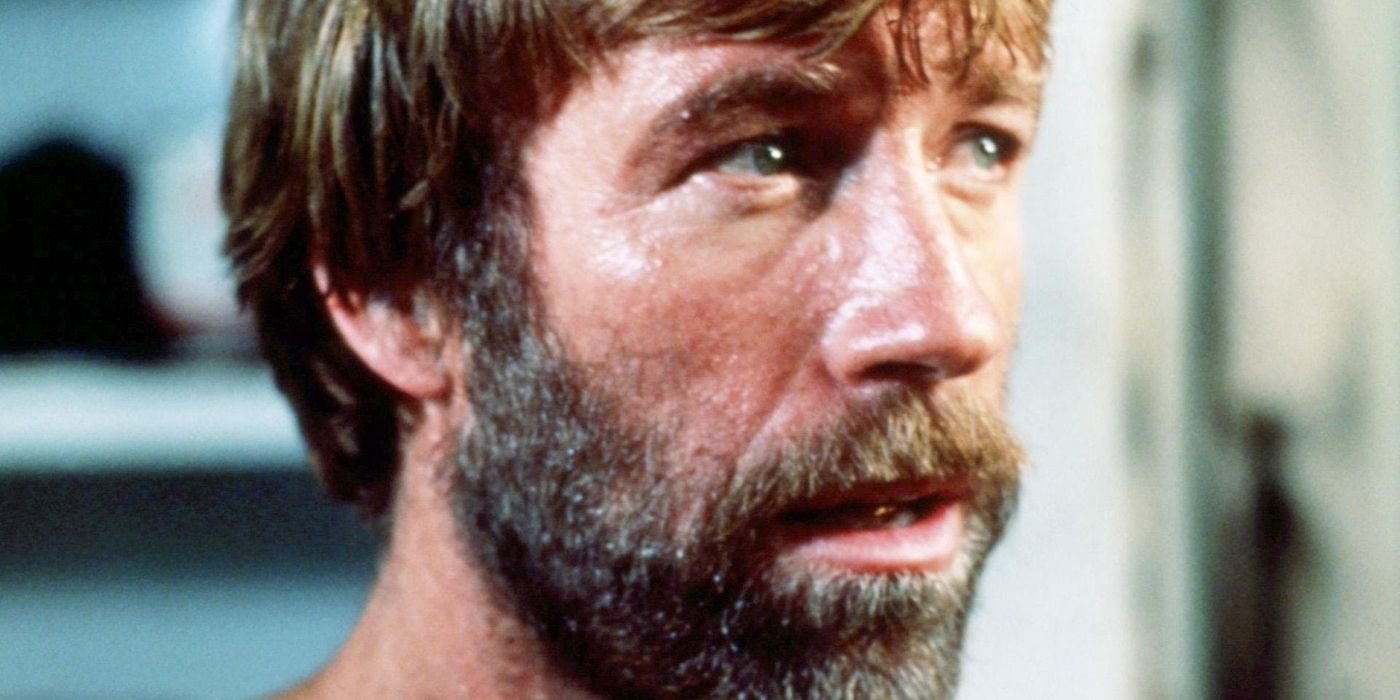 But fans would argue that Norris deserves all that and more. Not only has he been a staple in action films for decades, but he's also put in the work to get where he is today. Norris is also one of many celebs who served in the military before hitting the fame highway.
Military service was a turning point for Chuck, he wrote for WND. Enlisting in the U.S. Air Force "turned [his] life around." It was long after he came home that the hardest thing he'd ever experience happened, though.
Chuck related that after he came home from the Air Force, he started teaching martial arts to neighborhood kids in his backyard. His younger brothers Wieland and Aaron joined the "lessons," and they grew popular in the Norris' neighborhood. The eldest Norris also worked at Northrop Aircraft at that point.
Soon, though, his brothers would grow up and choose their own paths. The youngest brother, Aaron, enlisted in the military and was sent to Korea. Wieland, the middle Norris boy, went to Vietnam.
Wieland, named after his father's favorite beer (to his mother's chagrin), didn't make it back from Vietnam. Chuck wrote about receiving the call while at work as a referee; his mother-in-law called with the news.
Of hearing that his brother was gone, Chuck said, "If I had been kicked in the stomach by a dozen karate champions at the same time, it could not have impacted me more."
Further, Norris related, "I simply sat in shock, thinking about my little brother, Wieland, my best friend whom I would never see again in this life. Right there, in front of anyone who cared to see, I wept uncontrollably."
It's his brother's memory that inspired Chuck to take part in films like the 'Missing in Action' franchise. He dedicated those films to his brother Wieland, the brother who'd had a "premonition" he wouldn't live to be 28, and who passed away a month before his 28th birthday.