Uncategorized
Here's Why Yolanda Hadid Is Getting Blamed For Zayn Malik And Gigi Hadid's Breakup
The pair have been in a high-profile relationship and dated on and off for five years, then breaking up and, once again, reconciling in late 2019.
Gigi Hadid and Zayn Malik split up after his altercation with the model's mother, Yolanda.
Former One Direction singer Zayn Malik and supermodel Gigi Hadid, who share one daughter have ended their relationship after dating for two years.
Their daughter Khai was born in September last year, and Malik announced yesterday the couple has been co-parenting her.
Yolanda Gets Blamed For Breaking Up Zayn And Gigi
News of the couple's split has arrived after TMZ reported that sources close to Yolanda had revealed that the singer "st-r-u-ck" her. Malik shared a statement on October 28, "adamantly" denying the accusation and expressing he didn't want their family's private matter to be leaked to the press.
Zayn and Gigi have both refrained from addressing that they split up, but the publication shared that they've been apart for a while.
Fans of Zayn and Gigi are devastated at the singer's mention of co-parenting and are upset at Hadid's mother for causing them to break up. The couple has been highly protective of their daughter and has stayed away from showing her to the public. Gigi's mother, Yolanda, however, has previously released Khai's photos against their wishes which at the time caused an argument between the trio.
Fans are convinced that Yolanda Hadid is making false claims to drive a wedge between the much-loved couple.
im gonna say this once. yolanda leaked zayn & gigis break up in 2018, yolanda leaked gigi's pregnancy before g&z got to reveal it, AND yolanda leaked khais face to the public when zayn and gigi made it incredibly clear they wanted khai's face out of the public eye.— natalie
"zayn didn't strike yolanda but i certainly will…" one fan wrote in response.
"Yolanda is a sick woman for taking a photo of Gigi & Zayn's baby, and leaking it to the press. She cares more about publicity than keeping her grandchild safe.." added another.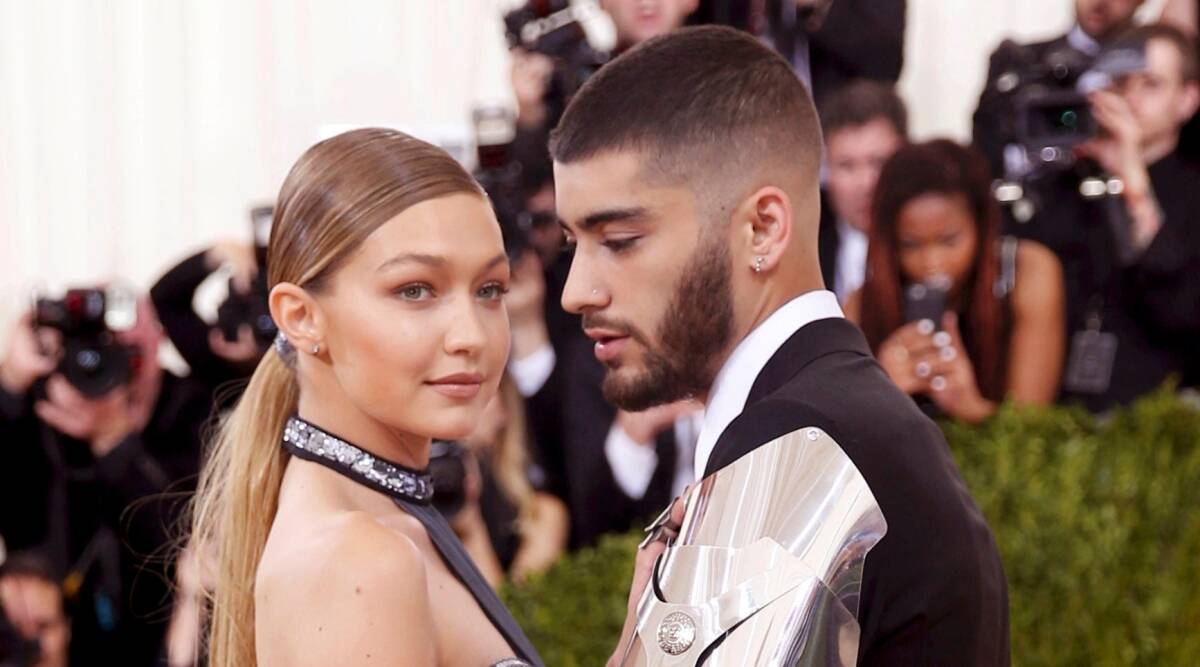 no cause yolanda not only disrespected zayn but also gigi by leaking those pictures of khai…. both gigi and zayn wanted khai's life to be private so she's hurting gigi here as well her own daughter— ri 🙂
"Yolanda is a toxi𝘤 womαn, no wonder the Weekend dipped form that toxic family I fear for dua lipa…" a user shared.
"Yolanda Hadid has ruinᥱd hᥱr own dαughtᥱr's littlᥱ 𝘧αmily 𝘧or 𝘤lout αnd αttᥱntion!!!"
zayn said "leaked" in quotations for a REASON. he knows exactly who fed the info. and it's shameful considering yolanda being the one who entered his house while gigi was away?? disrupting his privacy like that???— fan account
"Imagine ruining this kind of happiness, Yolanda?" another wrote.
In his statement shared to Twitter, Zayn said that he wanted to create "a place where private family matters aren't thrown on the world stage for all to poke and pick apart," reinforcing that the private incident "was and still should be a private matter."